News
Delta Apparel Announces 65% Q3 Sales Growth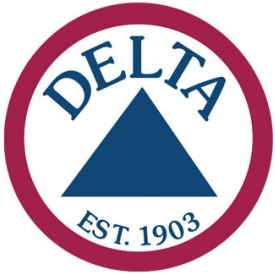 Delta Apparel Inc., a  provider of activewear and lifestyle apparel products, announces preliminary sales and operating results for its 2021 fiscal third quarter.
The company expects net sales for its June quarter to be approximately $118 million, representing 65% growth compared to the prior year and coming in roughly flat to the third quarter of fiscal 2019.
In particular, direct-to-consumer sales grew more than 150% compared to the third quarter of fiscal 2019. Delta Activewear also outperformed sales expectations, with demand from retail license and brand direct customers. The mix of higher-margin, direct-to-consumer revenue combined with lower product costs, drove gross margin improvement of over 200 basis points from the March quarter.
Robert W. Humphreys, Delta's chairman and CEO, says, "Within our Delta Group segment, we were very pleased with our teams' ability to ramp up manufacturing capacity and capitalize on accelerating demand across sales channels. The June quarter is typically our strongest selling period of the year, and we delivered results significantly ahead of expectations considering the inventory constraints and supply chain disruptions we experienced during the quarter."
He concludes, "I'm bullish about our future and am more confident than ever about our ability to deliver sustainable, profitable growth for years to come."
Final financial results for the company's fiscal year 2021 third quarter will be released after the market closes on Aug. 5.