News
Currie Group New Distribution Partner for EFI in Australia and New Zealand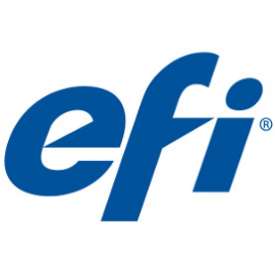 (Image courtesy EFI/ Electronic for Imaging)
Electronics For Imaging Inc. establishes a new distribution partnership for Australia and New Zealand (ANZ) with Currie Group, the largest privately-owned supplier to the ANZ printing industry.
EFI is working closely with Currie Group on sales activities planning, with go-to-market commencing in early 2021. Through the partnership, Currie Group will sell the portfolio of EFI wide-format UV LED printers.
Rodd Harrison, VP of sales, Asia-Pacific for EFI, says, "This new partnership will allow EFI to reach even more customers as we expand our growth. EFI is very committed to the market in Australia and New Zealand. The synergies to be created with Currie Group's infrastructure and our leading portfolio are significant as a means to help customers thrive with digital wide-format printing."
Despite the pandemic,  EFI recorded nearly 20 new printer installations in ANZ in the last year.
Currie Group, which has offices and staff in Melbourne, Sydney, Brisbane, Adelaide, Perth, Auckland, Wellington, and Christchurch, delivers technical service and support while also distributing a range of equipment and consumables.

David Currie, executive chairman for Currie Group, adds, "Printing companies have many opportunities for growth with wide format, so we are excited to begin this new partnership to provide customers with EFI's world-class, versatile UV LED solutions. The range of innovations available through EFI's line-up of roll-to-roll, flatbed, and hybrid printers opens up new, creative possibilities for our customers."
In anticipation of servicing the ANZ wide-format market, Currie Group announces Paul Whitehead's appointment as the wide-format business unit manager. Currie Group and EFI welcome Whitehead into this newly created role to create, manage, and grow Currie Group and EFI's presence in the wide-format market.