News
CrystalEdge Debuts Website Updates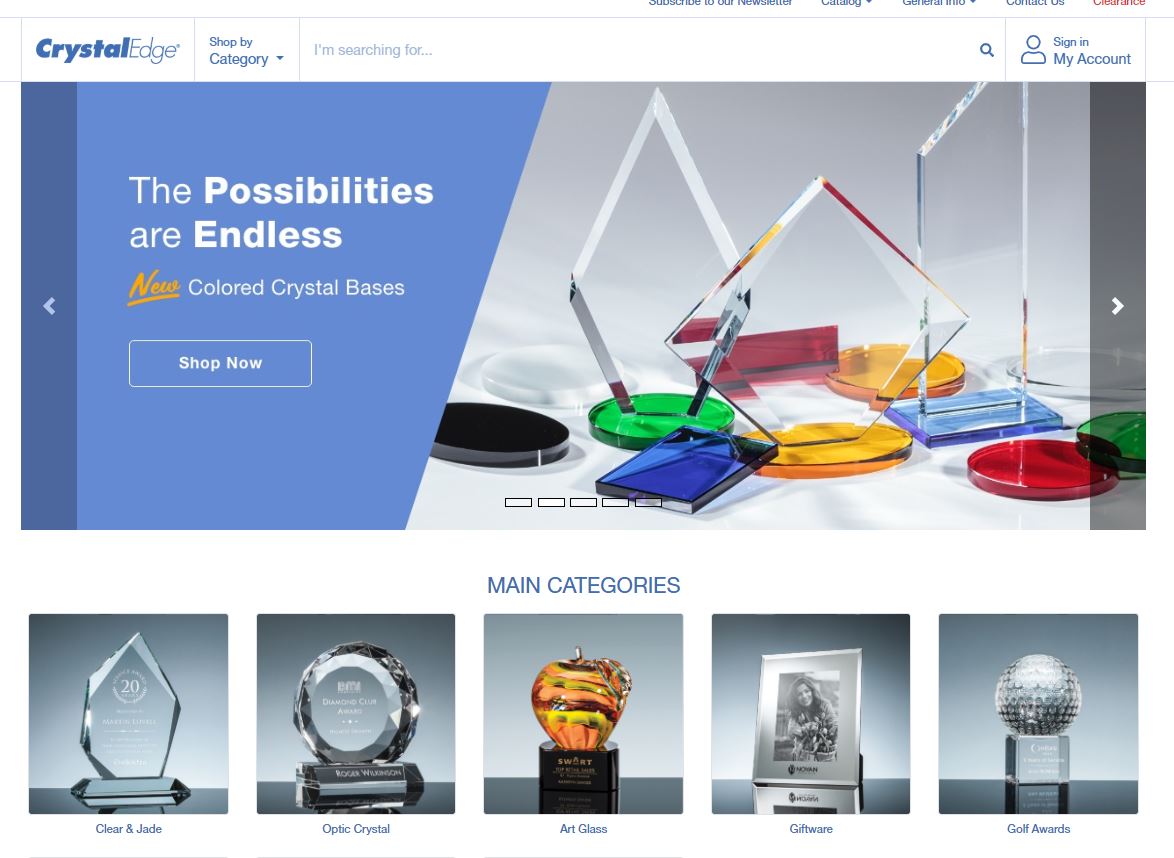 CrystalEdge, a division of the St. Regis Group, makes website updates to allow customers to more easily search for products.
Guy Malk, chief marketing officer for the St. Regis Group, tells GRAPHICS PRO, "The recent updates to the CrystalEdge website came out of a necessity to improve the overall browsing and shopping experience as our product range and options began growing exponentially."
Website visitors can now browse through the company's awards and filter by material, shape, price, and CrystalEdge exclusive designs to narrow results.
"While the CrystalEdge range was always comprehensive, the extensive additions made to the website forced us to move the online shopping experience to a more traditional format found on popular eCommerce giants Amazon, Wayfair, and other online retailers," Malk continues. "These new changes should make it much easier and faster for our dedicated customers to find and order their favorite awards, award components, and crystal giftware."
To check out the updated website, visit www.crystaledge.com.