News
Contra Vision Picks Up its Third Queen's Award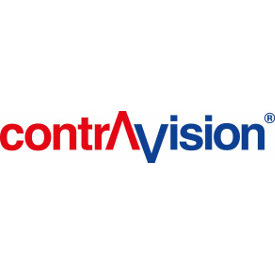 Manchester, UK-based see-through window films maker Contra Vision announces that for the third time, it has earned a Queen's Award for Enterprise.
This award is in the Innovation category, which is also where the company won in 2015. It won in the Overseas Trade category in 2014.
Now in its 54th year, the Queen's Awards for Enterprise are considered the most prestigious business awards in the United Kingdom.
According to the organization presenting the award, it's being given in recognition of the company's development of its High Definition One-way Vision Perforated Window Film. While standard perforated window film features holes that are 1.6mm in diameter, Contra Vision has developed specialized tooling and an exclusive range of films to allow the holes to be reduced to 1mm in diameter.
According to the company, this allows for graphics to be printed onto film and applied to glass with the text and imagery more detailed than before, while allowing for one-way privacy and solar control and still a clear view through the glass on the non-painted side.
"I am delighted that Contra Vision has been recognized for a third time and has been awarded the Queens Award for Innovation," says Roland Hill, founder and chairman of the company. "I am proud of the team at Contra Vision; their continued hard work and dedication in identifying opportunities and utilizing technological developments, ensuring that Contra Vision products continue to lead the way in the one-way vision window film market."