News
Condé Systems Hosts Webinar on OKI Toner Printers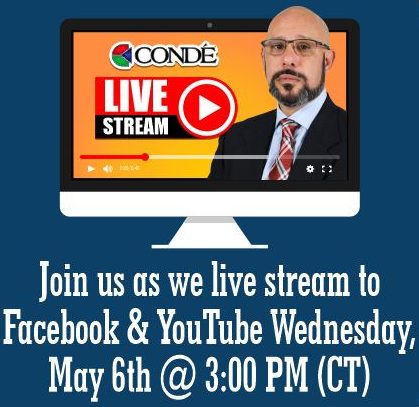 condelivestream
Condé Systems, a provider of transfer systems and imprintables to the photo gift industry, hosts a free webinar titled Investing In An OKI White Toner Printer.
The webinar takes place on Wednesday, May 6, at 3 p.m. CT and includes a presentation followed by a question and answer session. The webinar will stream simultaneously on Condé's Facebook and YouTube pages.
Led by Condé's transfer paper product manager, Doug DeWitt, he will discuss comparisons of direct-to-garment printing, as well as what qualifies or disqualifies you as a white toner printer candidate.
"This webinar will be a great way for those interested in OKI printers or already have one to get a better understanding of the differences in a white toner system," says Linsey Jackson, marketing specialist for Condé.
Click here for more information.