News
CHT Group Releases 2022 Sustainability Report
The online report provides insights into the fiscal year and summarizes key ecological, economic, and social developments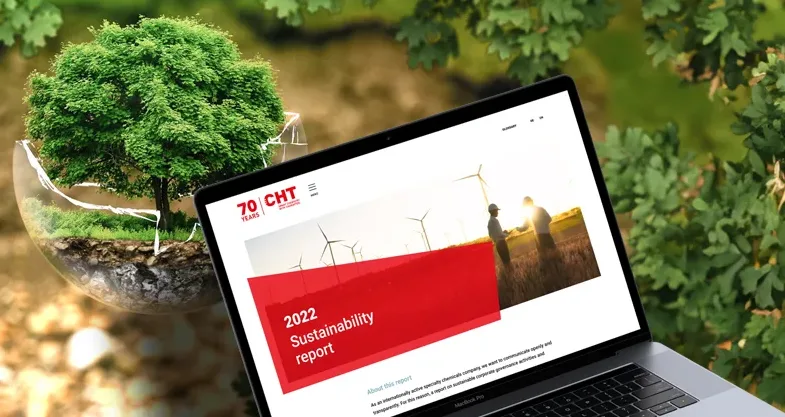 (Image courtesy CHT Group)
CHT Group, a producer of specialty chemicals, announces its 2022 sustainability report is now digitally available.
The report provides important insights into the past fiscal year and clearly summarizes key ecological, economic, and social developments.
According to the company, the report shows that the CHT Group has defined and anchored sustainability as an integral part of its corporate strategy:
The CHT Group consistently aligns its sustainability strategy to all three ESG dimensions
Responsibility for sustainability lies with the chief sustainability officer
Climate protection occupies a central position worldwide – the corporate carbon footprint (Scope 1-3) 2022 totals 475 kt CO2(e)
The group of companies is pursuing the goal of becoming climate-neutral by 2045
At the end of 2021, the CHT Group subscribed to the Science Based Targets initiative (SBTi) to meet the targets of the Paris Climate Agreement and committed to the 1.5 C target
77% of sales were achieved with sustainably classified products
The current edition of the report can be found here.
"The issue of sustainability has been anchored in the DNA of the internationally active foundation-owned group of companies for 70 years. No less an aspiration is derived from this than to support all customers with the most innovative, most sustainable products and solutions and thus to become the leading supplier of sustainable chemical products and solutions in all target markets," states CHT.