News
Chromaline Hosts Live Screen Making and Emulsion Q&A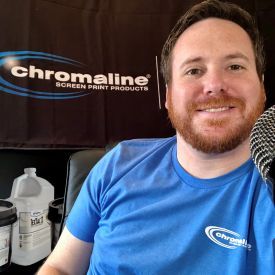 Chromaline's emulsion expert Kevin Kauth invites screen printers and screen makers to a live Q&A session to address viewer questions on screen making and emulsion.
The live event takes place on June 16 at 1 p.m. CT on the EmulsionGuru YouTube channel.
"If you've ever struggled with a screen, exposure times, breakdown, reclaim, etc., this is the perfect time to dive into those topics," says Kauth.
Kauth is the Midwest territory representative for Chromaline, as well as an SGIA Apparel Decorators Committee member.
For more information on Chromaline, visit www.chromaline.com.