News
Charlie Taublieb Heads Up Vastex Workshop on Performance Fabrics and Special Effects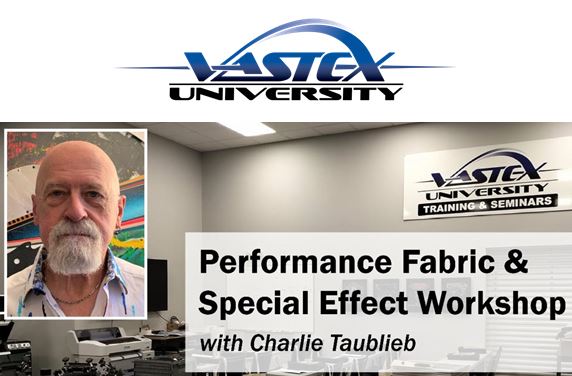 Vastex International hosts a two-day workshop titled Performance Fabrics and Special Effects. Instructor Charlie Taublieb leads the hands-on event focused on performance fabrics, the inks they require, and the special effects possible.
The Aug. 7-8 workshop covers everything from artwork and screen making to printing techniques, and attendees can expect to learn about the ins and outs of:
Designing and separating for performance fabrics
Understanding and working with silicone inks
Special effects on performance fabrics
Water-based and discharge special effects
Foils and the different ways to use them
The course features step-by-step procedures to ensure successful finished prints.
Vastex instructs attendees to wear work clothes, face masks, and the company will provide the rest. The workshop takes place at Vastex's facility in Bethlehem, Pennsylvania, and is designed for beginners to advanced printers.