News
Charles River Apparel Celebrates Local Heroes, Looks for Brand Ambassadors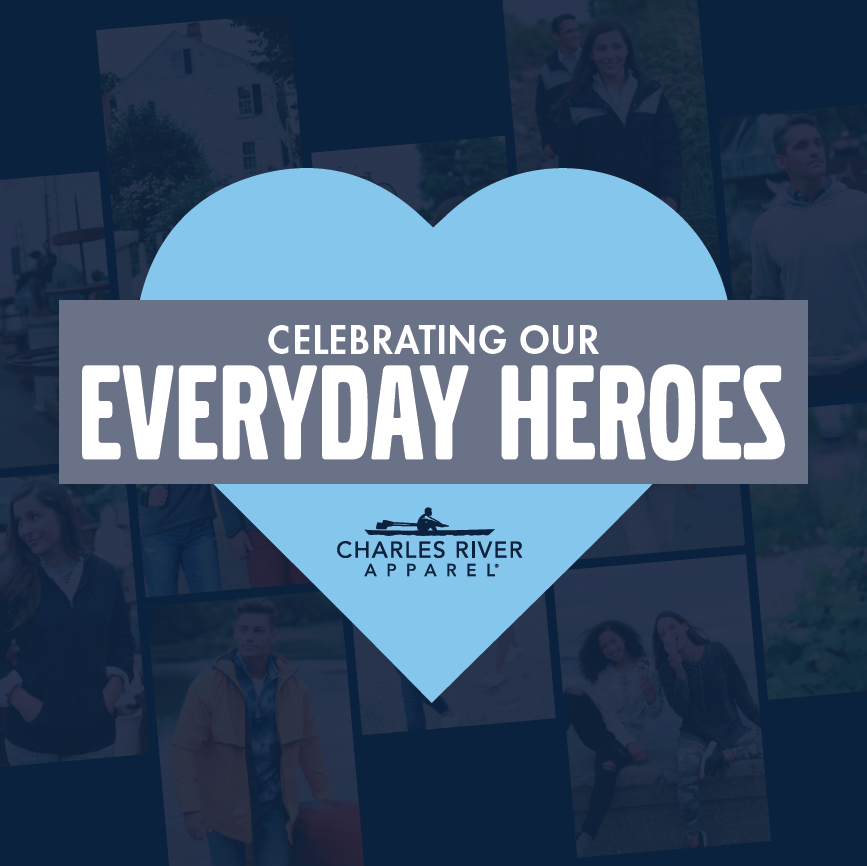 Charles River Apparel Everyday Heroes
With its new fall collection, Sharon, Massachusets-based Charles River Apparel puts the spotlight on essential workers and frontliners through its "Celebrating Our Everyday Heroes" campaign.
To honor those that work in hospitals, schools, and grocery stores, the apparel brand highlights the efforts of local heroes and tells their real-life stories while also showcasing its fall collection.
In a live press event unveiling the new line and campaign, Rich Corvalan, vice president of sales, says the company aims to tell the "story of people versus product."
Tracy Lehnen, VP of marketing, adds, "This is our way of saluting them, thanking them."
Some of the everyday heroes highlighted in the line include:
Angelica, a nurse at UMass Memorial in Worcester, Massachusetts, where she works in acute care (both medical and surgical).
Brandon, a 7th-grade art teacher at Londonderry Middle School
Jesslyn, a nursing school student at Middlesex Lowell and a nurse's assistant on the neurology floor at Beth Israel
Jennifer, a critical care nurse in the post-anesthesia care unit
Bianka, a nurse at Salem Hospital
Matt, a member of the Army National Guard
Vince, video production and operations for Channel 7
With the fall collection and the new campaign, the company also introduces an ambassador program. It's looking for more everyday heroes who have a passion for adventure and clothing to help spread the word of the new line via social media platforms like Instagram, Facebook, YouTube, and personal blogs.
Ambassadors must maintain a minimum of 5,000 followers across all social media platforms and be willing to provide honest feedback on their new styles.
For more information, visit www.charlesriverapparel.com.