News
Canon Solutions Americas 'thINK Ahead 2020' Will Be Held Virtually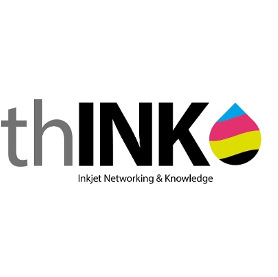 Melville, New York-based Canon Solutions America, a wholly-owned subsidiary and the sales arm of Tokyo-basedCanon, announces that due to the COVID-19 pandemic, its sixth annual thINK Conference, an invitation-only event open to current Canon inkjet customers and those looking to invest in this growing market for the first time, will not be an in-person gathering but rather, will be held virtually.
The company says that its thINK Ahead 2020 Live Virtual Event will feature much of the same activities as in past conferences, including inspiring keynote speakers, hands-on workshops, networking, Customer Innovation Center tours and product demos. This year though, it's all online. And once again, the event is free.
The event is widely attended every year and attendance has grown, the company says, but
recognizing that businesses will need to rebuild post-COVID-19, and time and funding will be at a premium, thINK Ahead 2020 is being shifted from an in-person event to a LIVE, one-of-a-kind, dynamic, virtual learning event taking place on Sept. 2, 2020. For those new to the world of inkjet, the Inkjet 101 event takes place the day prior, on Sept. 1.
"With businesses of all sizes feeling the economic impact of COVID-19, it's now more important than ever to bring our community together, to learn from one another and to forge new paths forward," says Bob Radzis, thINK president. "We recognize that time will be precious for businesses, yet they will still need the learning, networking, tools and resources that the annual thINK conference offers for rapid recovery post-COVID, therefore we are bringing the mountain to Muhammad."
thINK Ahead 2020 Live Virtual Event Attendees Can Expect:
• Inspiring keynote speakers
• Deep-dive sessions spanning topics including transitioning to inkjet, inkjet applications and best practices, as well as print industry learning
• Best practice COVID-19 business recovery sessions
• Hands-on virtual workshops
• Executive overview from Canon Solutions America; including product announcements and a look ahead to the new world of inkjet technology
• Unveiling of the new Canon Solutions America Customer Innovation Center, complete with updates on Canon's inkjet portfolio and product demonstrations.
• A dynamic virtual trade show experience where attendees can meet with media, software, and finishing partners to define new areas for revenue growth.
For more information on attending this year's thINK Conference, visit thinkforum.com.