News
BSN Sports, Nike Land College Partnerships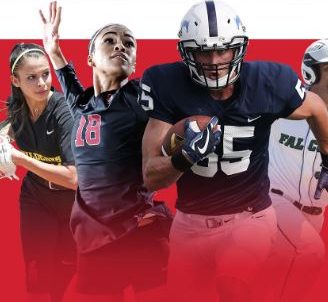 The University of Indianapolis athletics department enters a multi-year partnership with Nike through BSN Sports. The agreement, effective on July 1, is part of the BSN Sports Collegiate Select program.
"The University of Indianapolis is very excited to expand on our already tremendous relationship with BSN Sports," says Scott Young, senior associate athletics director and future vice president of Intercollegiate Athletics. "The expanded partnership with Nike will provide UIndy a tremendous opportunity to brand the athletic department along with the entire institution."
Todd Northrop, VP of BSN Sports Collegiate Select, says, "Not only will we provide the finest apparel and athletic products to all athletes associated with UINDY Athletics, but we'll also work tirelessly with coaches to put time back into their day so they can spend more time impacting students' lives on the field or court."
Additionally, De Anza College Athletics, based in Cupertino, California, announces a five-year partnership with BSN Sports and Nike. According to local news source La Voz News, the agreement gives all 17 sports teams new uniforms and helps provide equipment for the kinesiology department.
For more information, visit www.bsnsports.com.