News
Brother Teams Up with Lemonade Day
The pair partners to host the inaugural Lemonade Day National Best Stand Design Contest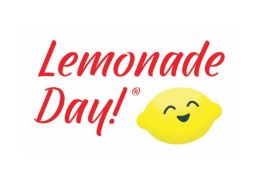 Lemonade Day, a national youth entrepreneurship program, and Brother International Corporation, a provider of direct-to-garment printers and embroidery machines, team up to launch the inaugural Lemonade Day National Best Stand Design Contest. The contest opened on May 18 and continues through June 15.
Lemonade Day teaches youth how to start their own lemonade business or any other age-appropriate venture. Through the process, participants learn business and character-building skills.
Brother supported the Lemonade Day program in Brooklyn, New York, in July 2019. Brother executives decided to expand the company's involvement with Lemonade Day this year by supporting $100 cash prizes to winners in each of three age categories and providing marketing and promotional support for Lemonade Day in the U.S. and Canada to encourage youth entrepreneurs to register to participate.
Steven Gordon, Lemonade Day national president, says, "I am thankful to Brother for sharing our commitment to deliver meaningful entrepreneurship education to young kids at a time when they are most receptive to learning new concepts. Brother 'gets' Lemonade Day, and Brother 'gets' small business. Small businesses and home-based businesses are responsible for creating millions of jobs, and both Brother and Lemonade Day appreciate the important role they play in the economy and society."
Since the program started in Houston, Texas, in 2007, more than one million kids have engaged in the experience of hosting a lemonade stand.
"We believe the ability to learn about business should be available at every stage of life, which is why we are excited to partner with Lemonade Day on a national level," says Phil Lubell, vice president of marketing for Brother International Corporation. "This year, we're excited to provide resources to help participants build their dream business and foster lifelong skills that instill the values of entrepreneurialism and will serve them for years to come."
Find contest rules and a submission form at lemonadeday.org/contests.
For more information on Brother, visit www.brother.com.