News
Brother Makes World's Best Employers List for First Time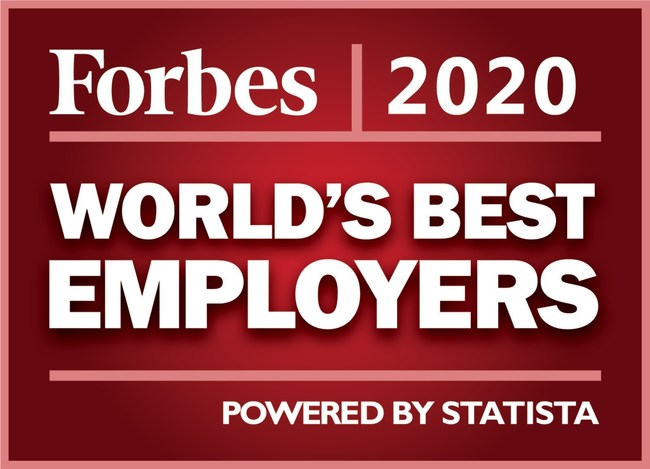 Brother Industries announces its inclusion in the 2020 World's Best Employers list by Forbes Magazine in partnership with Statista. Brother makes the list for the first time, ranked No. 130 among 750 multinationals and corporations headquartered in 45 countries.
"It is an honor to be a part of the Brother Group and to be recognized as one of the world's best employers, and a testament to the Brother motto, 'At Your Side,'" says Don Cummins, president, Brother International Corporation USA. "Brother has emerged from an unprecedented year stronger than ever because of our shared company values, such as an unwavering commitment to our customers, partners, communities, and of course, our dedicated employees."
The list reflects results from surveys completed by 160,000 full-time and part-time workers from 58 countries working for businesses with operations in multiple nations and regions. Respondents rated their willingness to recommend their employers to family and friends, as well as their company's responses to the COVID-19 pandemic and other aspects like the company's image, economic footprint, talent development, gender equality, and social responsibility.
At the beginning of the pandemic, Brother International Corporation USA instated advanced safety protocols and essential-worker pay to supplement wages for those who continued to work onsite. The company also enabled all non-essential employees to work from home.
Additionally, Brother's social responsibility initiatives include the Brother Earth environmental program, local and national community service and fundraising, and corporate matching to eligible charities through their employee donation platform.