News
Brother International Donates Sewing Machines to The Mask Squad
The company donated 10 new sewing machines to The Mask Squad of Somerset County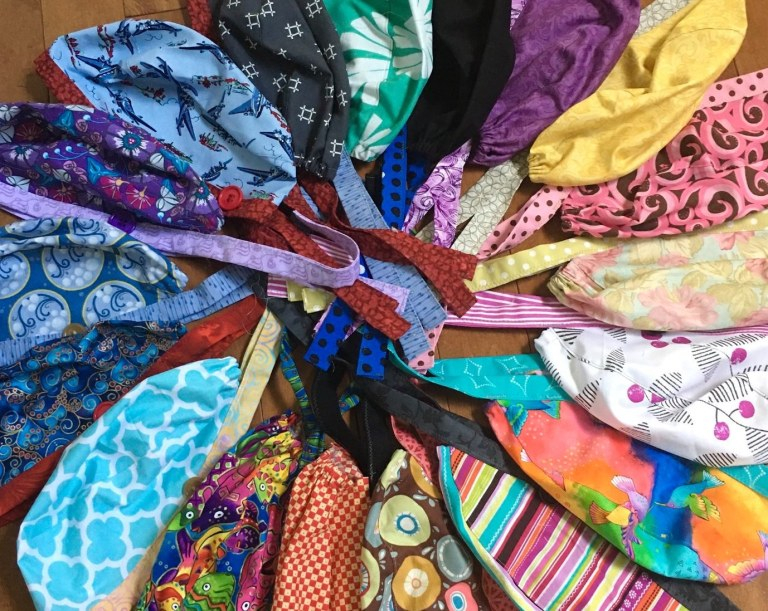 Brother International Corporation recently donated 10 new sewing machines to The Mask Squad of Somerset County, New Jersey. Brother honors and recognizes the group for its' volunteer service, making thousands of masks for the community.
When the COVID-19 pandemic began, Brother launched its donation initiative to support the efforts of volunteers in communities across the U.S. as they utilize their craft skills to create masks for healthcare workers, first responders, and community groups. In some cases, the company heard of volunteers working with old or broken sewing machines, and Brother wanted to re-supply them with new tools to aid in their efforts.
"We are grateful to Brother International for recognizing our value to the community and our commitment to providing masks to medical professionals, essential workers, immunocompromised individuals, and the public at large," says Mask Squad representative Elissa Muller. "The Mask Squad has already built a highly organized operation from the ground up that includes manufacturing, distribution, and complex supply chains—all out of our members' homes. These machines will increase our productivity and enable us to continue innovating to provide new and better protective equipment."
The machines were distributed to Mask Squad of Somerset County volunteer members Ginny Alpizar, Gloria Bower, Kellyann Gallagher, Tom Hanlon, Kelly Mumber, Meena Shankar, and Judy Streger.
The Mask Squad of Somerset County is made up of hundreds of volunteer members who've produced thousands of masks. As of early June, the organization reported providing over 18,000 pieces of protective gear, including nearly 15,000 face masks, to people in the Somerset County, New Jersey area, and across the country.
For more information, visit www.brother-usa.com.