News
BERNINA Promotes Connie Fanders to Embroidery Segment Manager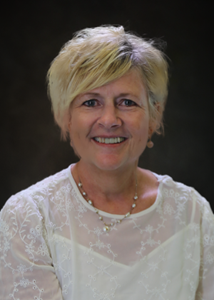 (Image courtesy BERNINA)
BERNINA of America—a manufacturer of sewing, embroidery, and quilting machines—announces Connie Fanders as its new embroidery segment manager. Previously, Fanders spent seven years as BERNINA's director of education and training. Prior to that, she spent seven years as BERNINA's district sales manager.
"We are elated to celebrate Connie's new position at BERNINA," says Paul Ashworth, president of BERNINA of America. "For over 14 years, Connie has been an essential member of the BERNINA team leading the education and training department as well as working directly with BERNINA dealers as a district sales manager. As BERNINA continues to focus on our embroidery segment, Connie will be able to use her educational and sales insights to grow this segment of (the) business."
As the embroidery segment manager, Fanders coordinates initiatives regarding BERNINA embroidery machines with the company's sales, education, and marketing departments. She's also responsible for input and testing new products within the segment.
"I am grateful to be able to continue my career with BERNINA," says Fanders. "My experience as director of education and district sales manager has enabled me to research and lead the development of programs for BERNINA dealers to learn, sell, and support our embroidery products and understand what support is needed for those who purchase these products. I am excited to apply this knowledge and help BERNINA become the industry leader in embroidery products and support."