News
Balfour Wins Graphic Excellence Award for Sublimated Letter Jackets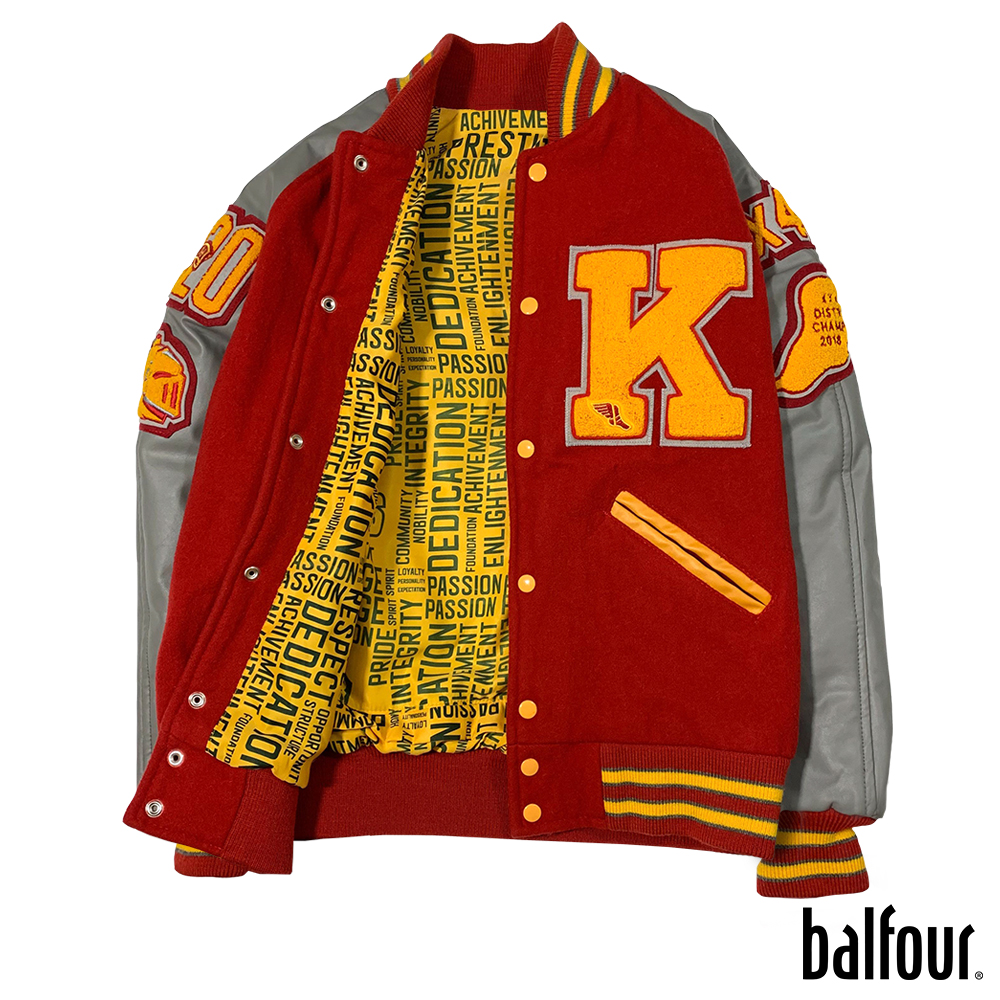 Balfour
Balfour, a digital retailer and provider of school recognition products, receives an award from the Printing and Imaging Association (PIA) at its annual GraphEx awards event. It won in the "Best in Category for Dye Sublimation."
PIA MidAmerica's annual Graphic Excellence Competition, known as GraphEx, announced winners at its virtual awards event in August. The organization recognizes the achievements and innovations of the printing industry, awarding recognition to companies in more than 300 categories.
"We feel truly honored to have won this award amongst so many professionals in the industry," Jessica Suttle, a senior product engineer at Balfour, says. "We believe this innovative product will give us (a) competitive advantage and bring a creative look to the letter jacket category."
Balfour began using dye-sublimation printing for its school letter jacket line in 2017. With the dye-sub process, schools can customize the inner lining of the jacket, and artwork can include the school's mascot, name, or crest.
Balfour has also begun using the dye-sub process for custom graduation gowns.
"We get so many comments from students after seeing the dye-sublimation," Suttle adds. "It brings an eye-catching appeal to the letter jacket that has not been done before and keeps us current with trends in the market, which is key for Gen Z."