News
Avery Dennison Partners with Tosca to Reduce CO2 Emissions
The new partnership will save 800 tons of CO2 emissions from Avery Dennison's European supply chain annually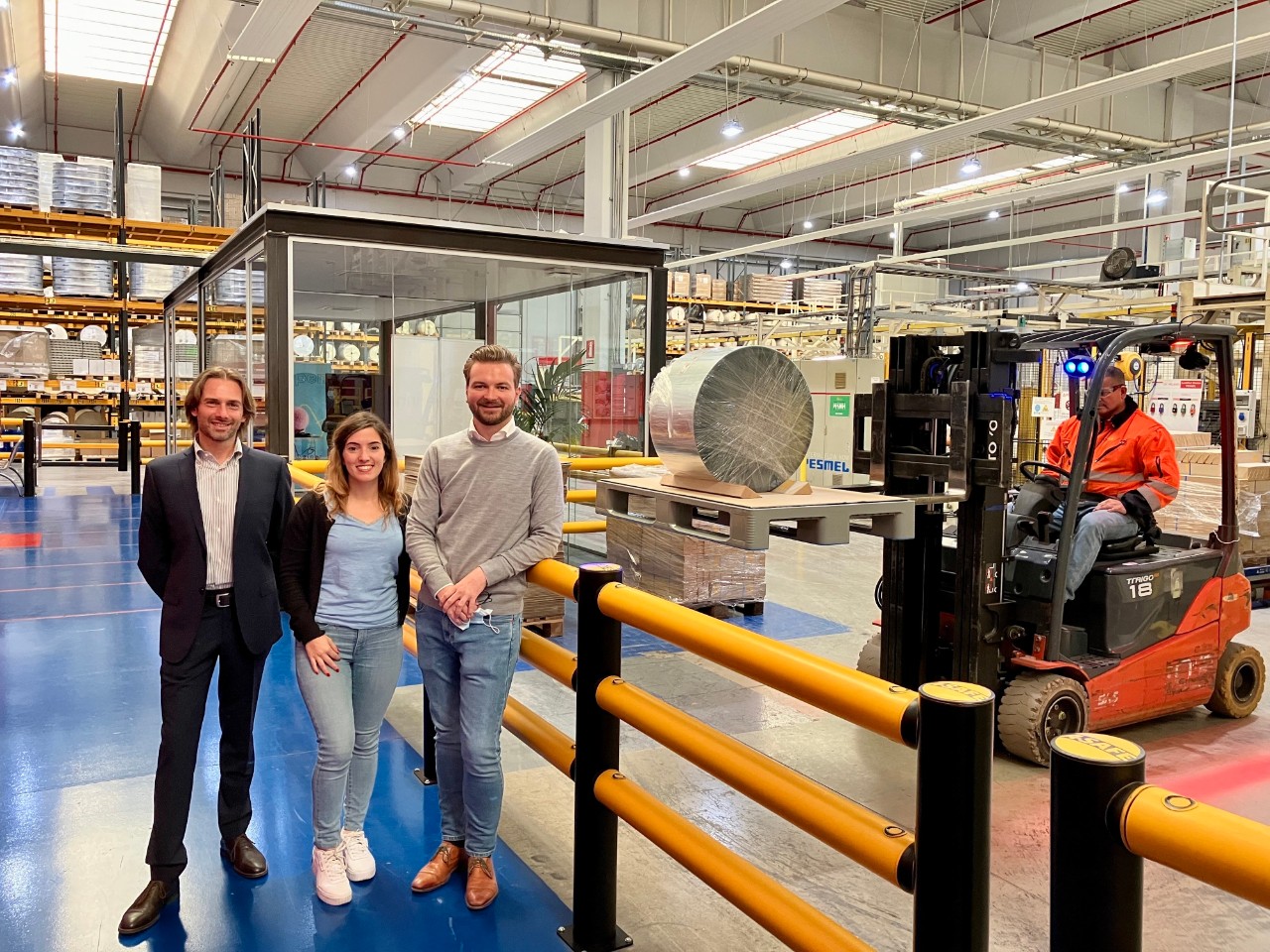 Left to right: Fabio Turco, Violeta Gómez, and Felix Van Ouytsel. (Image courtesy Tosca)
Tosca, a company specializing in reusable plastic packaging and performance pooling solutions, announces that Avery Dennison has selected it as a European partner for pooled plastic pallets.
The collaboration will cover the distribution of materials from Avery Dennison factories and distribution centers across the European Union as well as the United Kingdom, Norway, Switzerland, and Turkey.
Deployments will phase in over the course of 2023, with Avery Dennison looking to switch a substantial portion of its European product distribution from wooden pallets to Tosca's pooled plastic pallets.
"The pooling program has been a massive success in Ireland and is helping us to reduce our carbon footprint and eliminate waste within the supply chain," says Violeta Gómez, central packaging leader at Avery Dennison. "Customers appreciate the fact that plastic pallets offer standard quality: they are cleaner (dust-free) and with less risk of damaging their products."
By switching to Tosca's pooled plastic pallet solutions, Avery Dennison will save over 800 tons of CO2 emissions from its European supply chain annually.
The agreement allows Avery Dennison's network of partners to also join the pooling program to cover the onward freight of finished materials to brands and other end users so they can reduce their own emissions. These partners will also receive a CO2 emissions reduction certificate from Tosca.
"This is an exciting development for Tosca in the non-food industry, and one we are confident will be a huge success," states Eric Frank, CEO of Tosca. "We look forward to collaborating with Avery Dennison and their partner network in the years ahead and seeing how much CO2 emission reductions can be achieved together."