News
Avery Dennison Donates Floor Graphics for Polling Locations in Ohio
Avery Dennison Graphics Solutions in Mentor, Ohio, sponsors the donation of approximately 10,000 social distancing floor graphics to the boards of election in three Northeast Ohio counties to help keep people safe when voting on Election Day and at early-voting locations.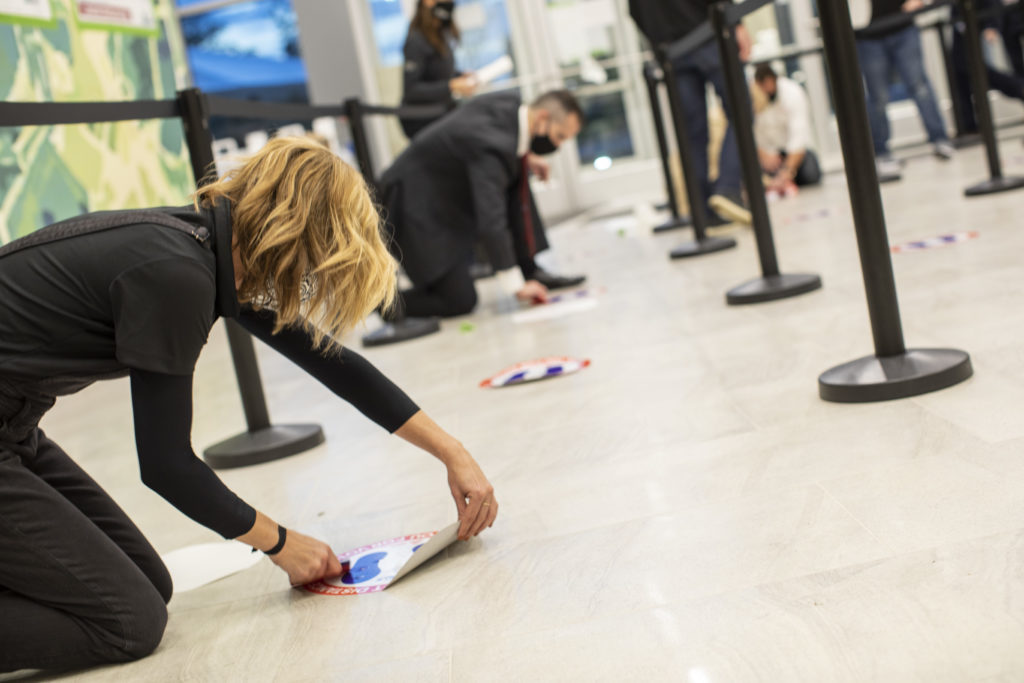 The idea came from Ross McDonald, director of the Lake County Board of Elections.
"I knew from LinkedIn that Avery Dennison had a very robust graphics business here," states McDonald. "And so a light bulb went off as I was doing research for social-distancing markers. Until I spoke with Avery Dennison, we were going to make X's on the floor with green painter's tape."
McDonald reached out to the economic development director of the City of Mentor who connected him with Mariana Rodriguez, senior director and general manager of Avery Dennison Graphics Solutions North America.
"After speaking with Ross and understanding the support he was seeking, it was an easy decision for us to sponsor these graphics," says Rodriguez. "We were pleased to have this opportunity to support our local communities. We agreed to donate both the materials and production costs and decided to extend the offer to Cuyahoga and Geauga counties. Safety is always a priority at Avery Dennison, but especially so now, during the COVID-19 pandemic."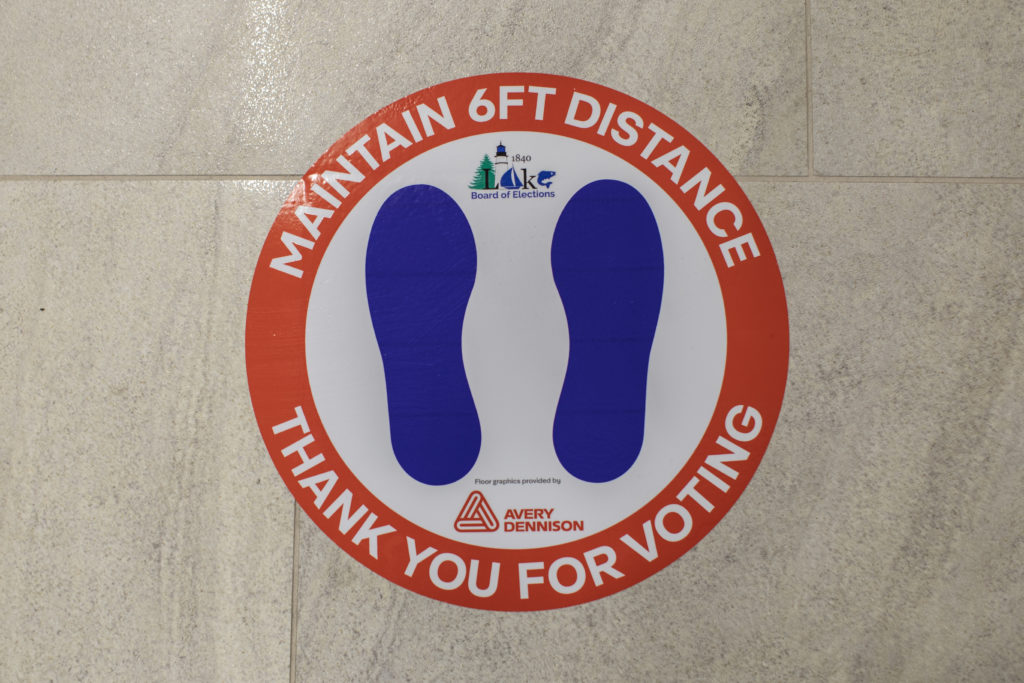 "The graphics from Avery Dennison are a vast improvement over the alternative," McDonald said. "It's a quick installation, which saves us time, and there's a consistency and visibility that you could never get using painter's tape. And we were able to customize what we wanted printed on the material."
According to McDonald, the donation of floor graphics saved Lake County over $15,000.