News
Atlona Updates Online Training Portal and Webinar Schedule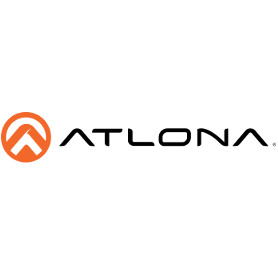 San Jose, California-based Atlona, a Panduit company and a global provider of audio-visual distribution solutions to a variety of industries, including retail, has updated its online training portal to better organize its global educational initiatives, given the increased number of visitors accessing it during the COVID-19 pandemic.
The company says it has also added a series of new webinars for integrators seeking education in specific product and integration categories that involve Atlona's products and technology.
The updated training portal, accessible here, divides training initiatives into five distinct categories: Atlona Academy, Education Portal, Webinars, Live Training Events and Meet Our Trainers. A selection of most popular videos follows, along with a link to Atlona's complete on-demand video library, which is here.
Atlona has also scheduled a series of new webinars for global audiences running through May. Atlona will also add trainings specific to the EMEA and APAC regions in the coming months. Registration and additional detail for all of the company's webinars can be found here.