News
AST Sportswear Remembers Mohamed Dadabhoy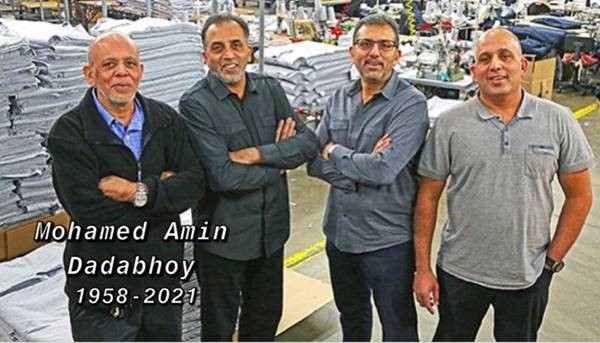 In a LinkedIn post to the decorated apparel industry, AST Sportswear's COO Abdul Dadabhoy announces the passing of Mohamed Dadabhoy, Abdul's brother and AST's co-owner.
The post reads in part:
With a heavy heart, I have to share that this past Thursday, we suddenly lost our older brother Mohamed Amin Dadabhoy. We four brothers have been together since day one, 26 years. It's going to be impossible to imagine not greeting him or seeing him every day at the office.
Life, work, and future trade shows will not be the same without him. The apparel and ad specialty industry has lost a legend. Many of you have probably met him at a trade show and experienced that radiant smile he was always wearing.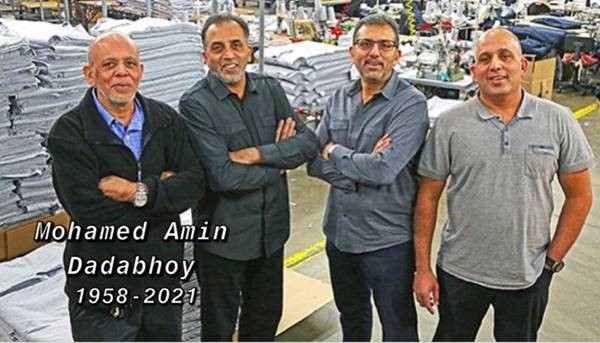 In remembrance of Mohamed, his life, and his time in the apparel decoration industry, Nadir Zulfiqar, the company's sales manager, shares some sentiments with GRAPHICS PRO.
When asked what Mohamed was best known and admired for, Zulfiqar says, "His smile and willingness to help everyone. He would go out of his way to help anyone who needed help at the trade shows."
Zulfiqar goes on, using words like "kind," "honest," "helpful," and "full of life" to describe the kind of person Mohamed was. He was passionate about his work, and according to Zulfiqar, his work was his life, and he considered trade shows as his vacation time.
Outside of building a great business over the last 26 years, Mohamed was particularly proud of his grandson. "He loved him," Zulfiqar adds.
And when it comes to the legacy Mohamed leaves behind for the industry, and at AST Sportswear, Zulfiqar says, "He touched everyone with his kindness and smile; making people feel that they were the most important person in the room."
We at GRAPHICS PRO send our deepest condolences to everyone at AST Sportswear and Mohamed's family and friends.
AST Sportswear, dba Bayside Apparel, knits, dyes, finishes, cuts, and sews its products in-house at its facility in California. It manufactures various products, including men's, women's, and youth garments, outerwear, safetywear, headwear, and accessories.