News
AlphaGraphics Reveals Brand Refresh and New Website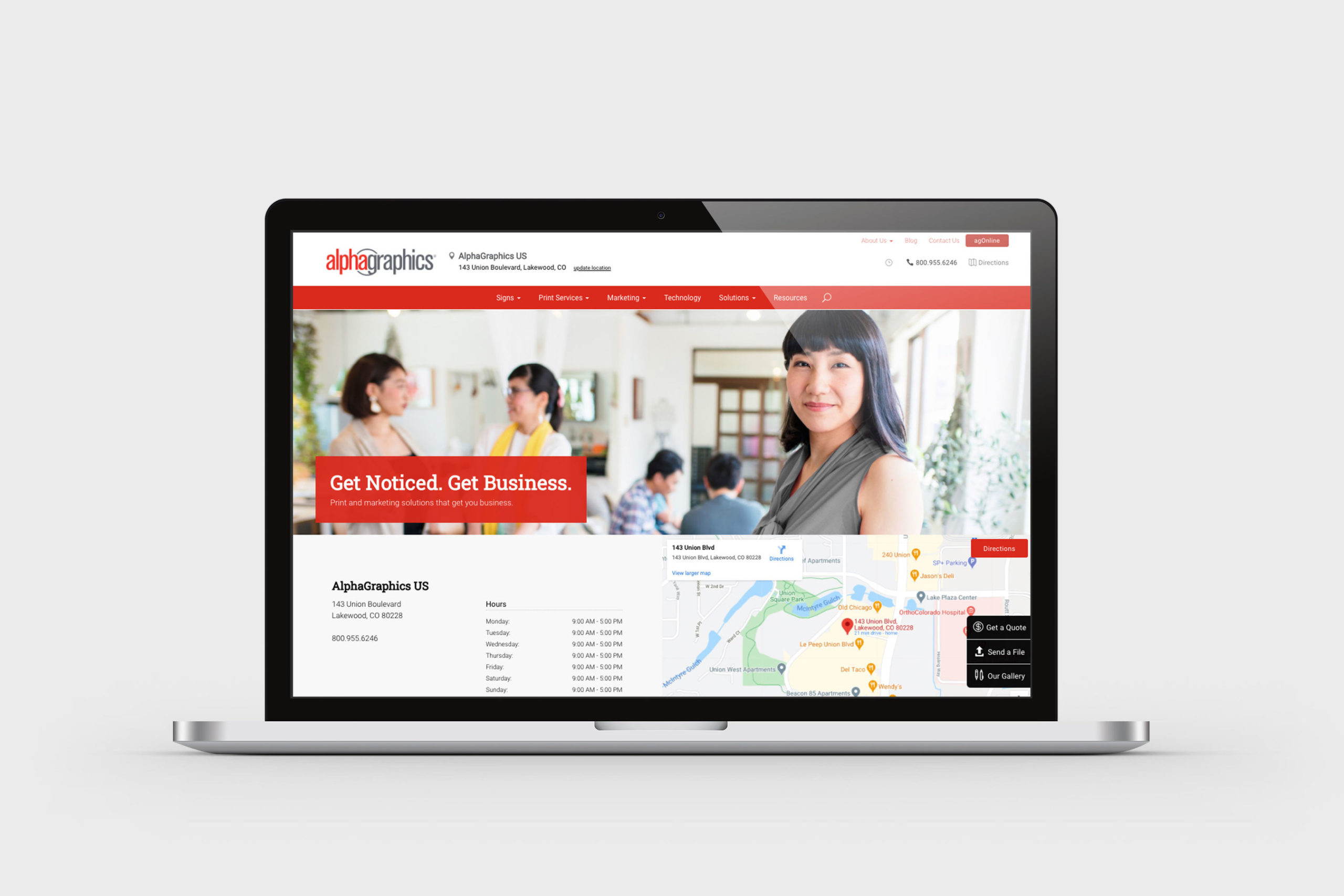 AlphaGraphics recently went through a brand refresh to reflect their evolution and growth as a franchise.
AlphaGraphics, a franchisor of printing and marketing solutions, reveals a full brand refresh. The company, which just celebrated its 50th anniversary in 2020, has made several changes to reflect the brand's growth.
"Fifty years ago, we started out as a brand for print services," explains Ryan Farris, COO/president of AlphaGraphics. "Since then, we have grown into one of the largest printing and marketing franchises in the world."
The company collaborates with customers to provide custom solutions for their business, from full-service digital, offset, and large-format printing to design services, mailing, promotional products, and web-to-print solutions.
"Our brand refresh is a reintroduction to our customers to showcase how we can help their business every step of the way," says Farris. "Our logo and tagline "Get Noticed. Get Business" remain the same, but other brand elements were either refreshed or completely new."
Those elements include:
Updated brand color palette to better reflect a more modern feel
New brand iconography to emphasize the four pillars of AlphaGraphics: print, signs, marketing, and technology
Updated brand messaging
Along with the refresh, AlphaGraphics rolls out a new website that tells the company's story while showcasing its complete offerings from print and signage to marketing and technology.
"The website is a direct representation of our move toward the future and how AlphaGraphics continues to modernize and expand after so many years of service," adds Farris. "The website is a celebration of who we are as a franchise. It showcases how much we have grown over our 50 years of existence."
Website updates include:
New design that reflects the B2B brand
Better emphasis on the products and services it offers
Improved user experience, including navigation and layout changes
New content, including a solutions section that demonstrates its full-service print and marketing abilities
AlphaGraphics was founded in 1970, and the company began offering franchise opportunities in 1979.