News
AlphaGraphics Named a 2023 Top Franchise
The company's franchisees were surveyed about their experience and satisfaction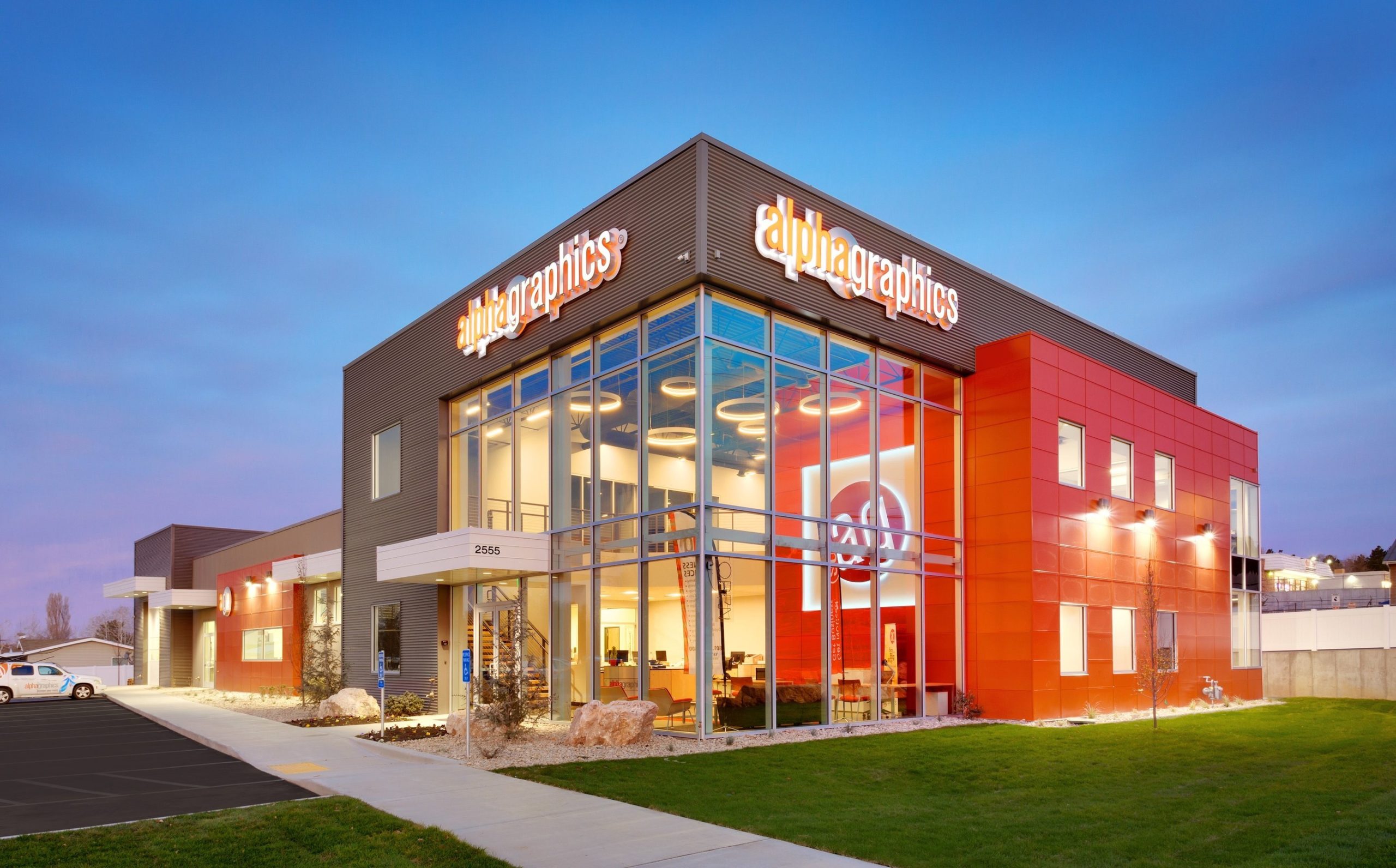 (Image courtesy AlphaGraphics)
AlphaGraphics, a franchisor of printing, signage, and marketing solutions, was recently named a top franchise for 2023 by Franchise Business Review.
AlphaGraphics ranked No. 40 in the "Large" category, which included franchise systems with 170 to 399 units. They were also named one of the top business service franchises and received recognition for being a recession-proof brand.
"Franchise culture is one of the highest priorities for AlphaGraphics," says Bill McPherson, vice president of franchise development. "While we understand financial criteria and market availability are important to own a franchise, it's not the number one determining factor for us. We focus on finding the right people that fit our franchise culture to ensure all parties flourish."
McPherson continues, "The relationship between franchisor and franchisee resembles that of a marriage. If one party is disenchanted, it's difficult for the marriage to be successful. That's why we focus on giving our franchisees the necessary tools they need to thrive while also providing a culture, atmosphere, and franchise community that they can enjoy. Based on our recognition by FBR, I feel confident in saying we continue to accomplish that goal year after year."
AlphaGraphics was among over 360 franchise brands, representing nearly 38,000 franchise owners, that participated in Franchise Business Review's research. Its franchisees were surveyed on 33 benchmark questions about their experience and satisfaction regarding critical areas of their franchise systems, including training & support, operations, franchisor/franchisee relations, and financial opportunity.
Based on the franchise owner satisfaction report, AlphaGraphics received positive results in six major categories: training and support, franchise system, leadership, core values, franchise community, and self-evaluation. According to the report, 91% of franchisees enjoy operating their business, 91% of franchisees are likely to recommend the brand to others, and 89% of franchisees feel supportive of each other.
"This year, nearly 38,000 franchisees completed our survey, and from there, we identified the franchise brands with the highest levels of satisfaction and performance to educate potential buyers about which franchise to invest in. Each of the 200 Franchisee Satisfaction Award winners on this year's list achieved stellar ratings from their franchisees," states Michelle Rowan, president & COO of Franchise Business Review.