News
All American Print Supply Hosts California Open House
Join the company at its Buena Park branch on Aug. 25 & 26 for live demos, raffles, seminars, and more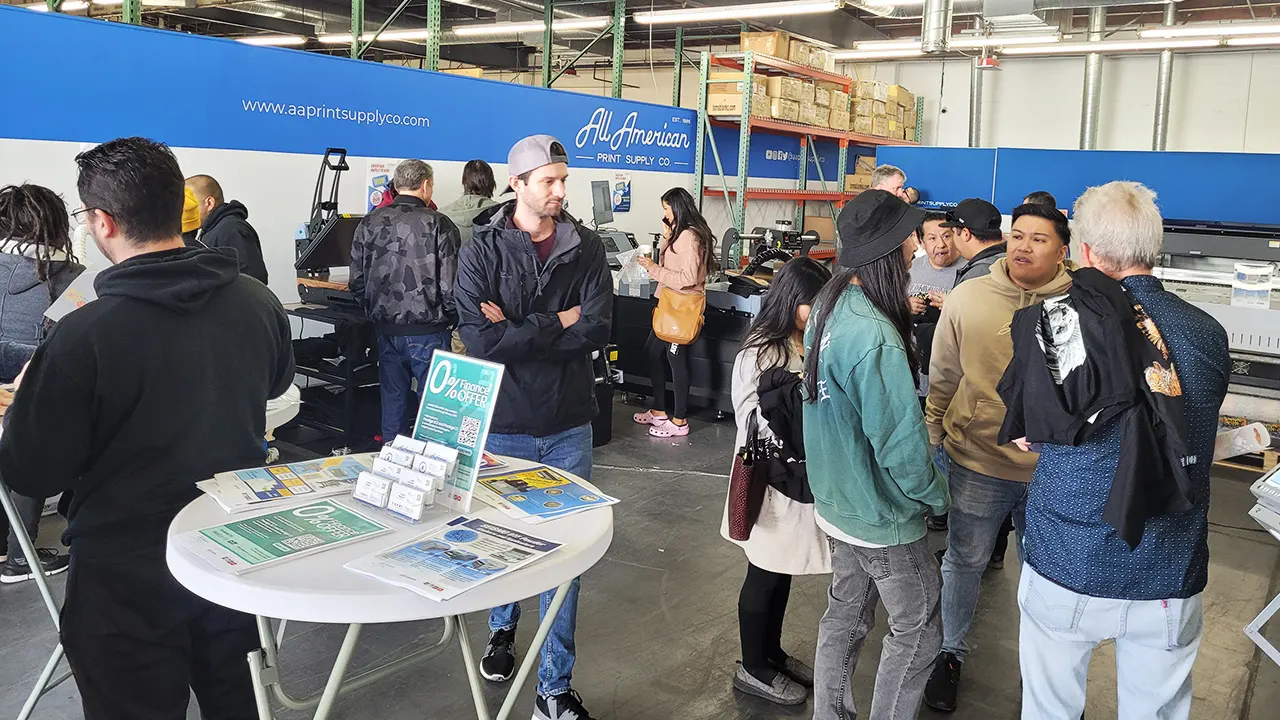 (Image courtesy All American Print Supply)
All American Print Supply Co, a provider of printing equipment and supplies for the decorated apparel market, announces it will host a summer open house at its Buena Park, California branch on Aug. 25 from 10 a.m. to 3 p.m. PT and Aug. 26 from 10 a.m. to 1 p.m. PT.
This free event will include:
Raffle prizes
IG LIVE
Free goodies
Appetizers, refreshments, and a taco truck
Chance to win a $500 store credit
Live demonstrations
FAQs
The raffle drawing will take place on Saturday at 12:30 p.m. Raffle winners must be present during the drawing and claim prizes within 24 hours. Unclaimed prizes will be raffled off to secondary winners.
Open house prices and prizes are valid for same-day attendees only. Children must be accompanied by an adult and supervised at all times.
The event will also include a seminar with special guest Allan Wade of A-Dubb Productions:
Day 1: Friday, Aug. 25

Time: 1:00 p.m. – 1:45 p.m.
Topic: DTG vs. DTF: What's right for your business

Day 2: Saturday, Aug. 26

Time: 11:00 a.m. – 11:45 a.m.
Topic: How I scaled my business as an entrepreneur