News
Agfa, Interprint, and Koenig & Bauer Partner for Digital Decor Printing
The cooperation between the three parties allows Interprint to expand its digital printing range with laminates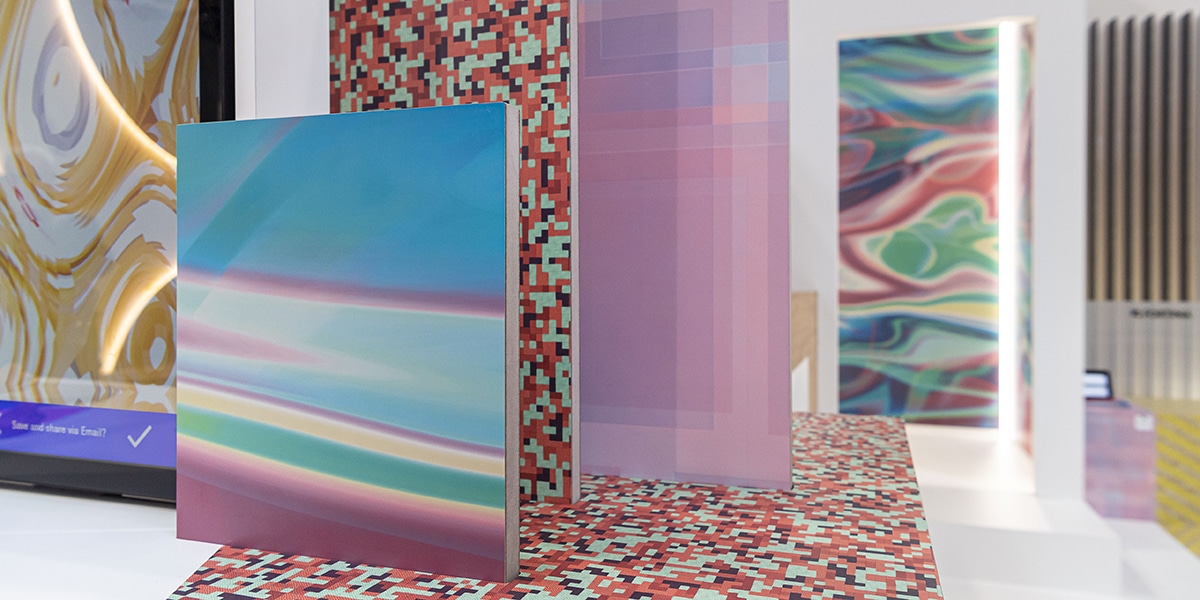 (Image courtesy Agfa)
Decor paper printing company Interprint expands its product range by deploying Agfa's water-based pigmented inkjet ink set on two of its single-pass Koenig & Bauer RotaJET presses.
The cooperation between the three parties allows Interprint to expand its digital printing range with laminates and roll out a variety of designs, from the early sampling phase right to the full production.
"We are excited to be able to show full flexibility in designs thanks to digital decor printing", says Robert Bierfreund, managing director of Interprint GmbH. "The cooperation with Agfa and Koenig & Bauer during the start-up phase of the RotaJET lines has been very professional and resulted in a consistent print process that enables us to serve our customers with a huge freedom of design choices and superior print quality."
Over the past years, Agfa has invested heavily in the design and production of water-based inks to print on decor paper for the production of laminates (floorings and furniture panels). With the RotaJET range, Koenig & Bauer has a single-pass system ideal for the laminate industry, according to Agfa.
Koenig & Bauer and Agfa cooperated closely to validate the performance of the Agfa ink set for use with the RotaJET print solution.
"Koenig & Bauer extensively tested the Agfa ink set on the RotaJET print solution at its Customer Technology Centre in Würzburg", adds Christoph Müller, member of the management board of Koenig & Bauer. "The fine-tuning of ink to the print system was managed carefully by both parties."