News
A4 Apparel Acquires LabFit & Appoints New President
Todd Levine is appointed president, Mark Mertens remains CEO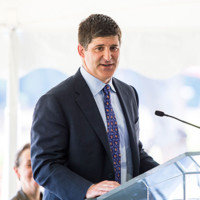 Todd Levine (Image: LinkedIn)
A4 Apparel, a California-based producer of team and corporate apparel, announces that it has acquired LabFit Sublimation, a manufacturer of sublimated teamwear, uniforms, and lifestyle apparel.
With the acquisition, A4 has appointed industry veteran Todd Levine as president. Mark Mertens will remain as the organization's CEO and chairman.
"Todd's addition to our management team completes a strategic move that will ensure our independence and continued growth," states Mertens. I have known Todd for many years. We were strong competitors who always respected each other".
According to the company, Levine has been a key player in the team and corporate apparel business his entire life, with a successful tenure as president of Alleson Athletic.
"I am thrilled to work with Mark and the A4 team," says Levine. "The integrity, service, and values at A4 are 100% aligned with my past experiences in the industry, and I look forward to being part of the company's strategic plans to rise to new heights".