News
22Miles Publishes Whitepaper Addressing Wayfinding and Digital Signage Use-Cases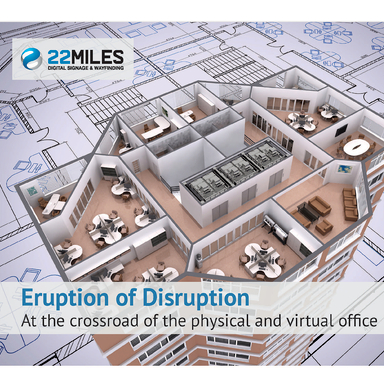 Image: www.22miles.com
Milpitas, California-based 22Miles, a provider of experiential 3D wayfinding and digital signage technology, announces the availability of Wayfinding Solutions & New Workplace Design, a new whitepaper that explores the future of the workplace, building management post-pandemic, and how managers can leverage digital signage and wayfinding to support the logistical challenges facing enterprise workspaces, hospitality, education, and other industries.
The whitepaper includes industry data addressing the challenges the workplace currently faces regarding these issues, market sentiment, and various applications and use-cases for digital signage and wayfinding technology in the workplace or any building.
"As portions of the workforce and students return to work or campus, or face extended time at home, executives are focused on two main areas: safety and agility," says 22Miles EVP, Tomer Mann. "Our hope is that the new Wayfinding Solutions & New Workplace Design whitepaper can serve as a trusted resource for management teams as they prepare for the unknown future, and provide education around the wide range of digital signage and wayfinding technology applications that can support enterprises today—whether they're working remote, in-person or a combination of both."
A few takeaways from the whitepaper include:
Kiosks and displays positioned at entrances can serve as a first line of defense and communication
Digital wayfinding, room booking, and desk hoteling capabilities can be used to create dynamic and flexible floor plans
Digital signage and wayfinding can support distributed workforces with collaboration technology and instant communication
The full whitepaper may be downloaded here.