Features
Your Embroidery Machine Shopping Guide
To start, make a "must have" and a "like to have" list of capabilities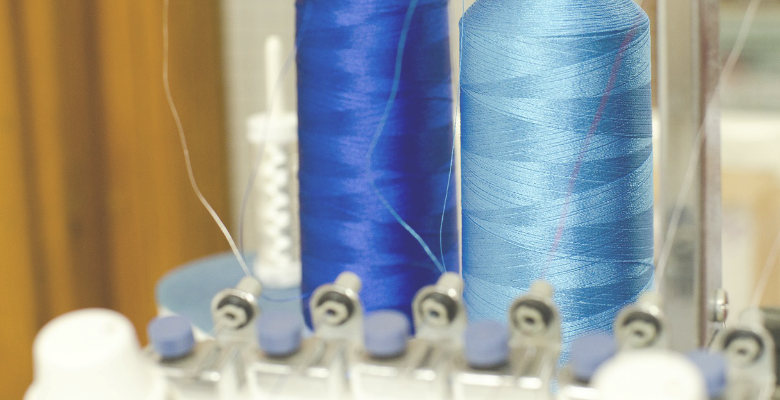 Choosing an embroidery machine for the first time or adding a second machine to your shop can be a tough decision. To start, make a "must have" and a "like to have" list of capabilities. Various options are available in this ever-changing industry. Asking yourself and your customer base a few questions will help to narrow the search to choose a machine that best fits your business. After all, you want this machine to be one that comes with no regrets and leads to high profits for many years to come.
Consider everything from software capabilities to machine features before deciding on equipment. Compare the options against the checklist you made. Ask yourself these fundamental questions:
Who are your customers and what type of products will you produce for them?
What is your expected volume and turnaround time for average orders?
Shops that offer super-fast turnaround time may need to be capable of digitizing in-house, while some prefer to outsource all designs. Spending money on software that will never be touched is a waste of resources.
Additionally, take a look at some designs you might regularly be stitching to help determine how many needles are needed, what stitch area is required, and what machine speed might fit your needs.
For example, I was shocked at how many colors of thread go into nature designs to create shading and dimension. A large color tree allows for these designs to show off detail and look their best, while not having to stop the machine to rethread during the stitch out.
Do you have truck drivers, farmers, or racing teams in your customer base? If so, you may want to lean toward a machine that is capable of stitching well at a higher speed and one that has a larger sewing area. These designs come with a higher stitch count. Some machines have limited memory and stitch count per design, which could drive an embroiderer crazy if this is the majority of what they embroider. If you plan to stitch only baby items and small towels, there is no reason to spend masses of money on a machine only to gain a super large sew field.
A business stitching caps may not mind if the machine they choose doesn't stitch as fast as someone with the plans to stitch large jacket backs all day long. If you're stitching caps, almost all machines need to be slowed down to avoid needle deflection and breaks. Therefore, if that's the only product you plan to stitch, it won't bother you to have a machine that is only capable of 600-800 stitches per minute. Think of it like driving a car. Your sports car is capable of going 130 mph, but when would you ever drive it at that speed? Not all products can be stitched at high speeds and just because a machine can sew fast doesn't mean it's capable of doing it well at high speeds.
Again, use these questions to help identify your needs and choose a machine that fits them for the best value. Embroidery machines are not a "one-size-fits-all" kind of product and need to be specially selected for your business and goals. Other questions to consider in the comparison process are:
Where are technicians?
Is tech support available and during what hours?
Who does the maintenance?
Is there a warranty?
What, if any, training comes with the purchase?
When it comes to pricing, purchasing a machine at a lesser price without the capabilities you need is not worth the purchase unless you're using it as a stepping stone and OK with upgrading or adding another machine later. Most people wish they purchased what they needed right out of the gate. Keep an open mind about the type of products you might produce. Some businesses limit their capabilities without realizing the demand they may have for something they can't do with the machine they chose. Give it thought, but don't think so long that you regret not making the purchase sooner. Say yes to more business, now!