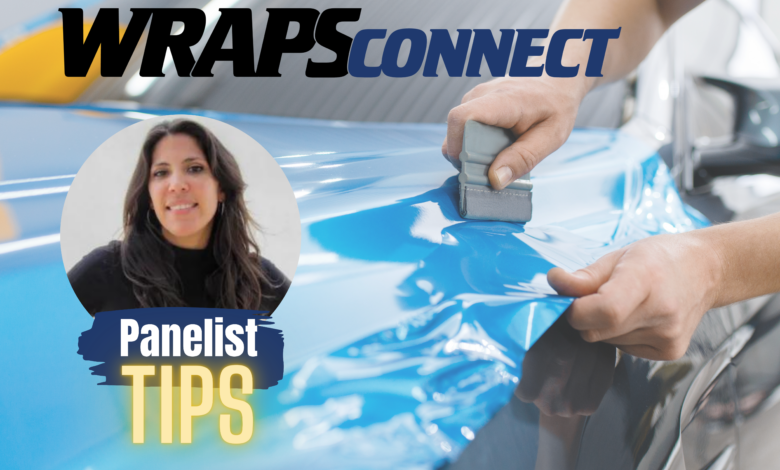 We know the value of keeping up with changes in the industry. One of the best things we have done for not only Carbon Wraps, but as individuals who are passionate about the industry, is to continue to learn and advance our skills.
Even as a trainers ourselves, our shop has gone through the rigors of training and testing. These accomplishments of certifications and preferred statuses with various manufacturers have brought in additional business and allowed us to expand our skills.
Every manufacturer has various techniques on what works with their particular product. Taking advantage of each of their courses will only make you a better installer in both skills and expanding the materials you can work with.
Instead of being a shop that only uses one brand, we can expand our offerings by feeling confident we can install several different brands using several different methods.
Managing clients' expectations is also huge. Armed with the knowledge of various brands and our own boundaries of realistic goals, we often lead the client to a project we are confident will be successful. When we meet with a client, we go into detail about what to expect.
It is a team effort between us and the client, forming ideas and designs that will satisfy their personal style and match our skill levels and expertise. If we feel expectations are unrealistic, having the ability to refuse a request goes a long way in saving our time and protecting our business.
We say no in a positive way; spinning a possible future failure into a distinctive design detail allows our clients to feel heard and enthusiastic about the process. Customers come to you for your reputation… you are the professional. Allow that to be a representation of high-quality work and high customer satisfaction.
Both can only work when you have allowed yourself to expand beyond a one-material shop and set realistic customer service goals/experiences. We enjoy pushing boundaries and setting high goals for ourselves.
We have learned through the years to problem solve and continue to grow as installers and business owners. Our success is tied to our brand knowledge, willingness to learn, holding ourselves to high standards and our customer service ethics.
Click here to see Carbon Wraps' jet-fighter-inspired graphics project.
---
Part of a husband-and-wife team, Jen and Steve Carney have owned and operated Carbon Wraps in Orlando since 2009. Carbon Wraps started as and continues to be a primarily color change and vehicle restyling shop. Jen started on the business side of things and began focusing more on installations about a decade ago and holds several certifications. Jen and Steve travel as 3M-authorized trainers and teach with passion for this industry. Jen runs a group, Women of Wraps, where women in the industry can be spotlighted for their accomplishments.
Jen will be a Wrap Olympics judge and a panelist at Meet the Masters @ WRAPSconnect, which brings top wrap industry influencers together to share their expertise on a variety of industry topics. The panel meets at WRAPSCON @ GRAPHICS PRO EXPO in Long Beach, California, on Thursday, August 17, from 4-6 p.m. at the Long Beach Convention and Entertainment Center. For more info, go to g-p-x.com/wrapscon. WRAPSCON is free with your registration to GRAPHICS PRO EXPO, which runs in Long Beach, August 17-19, with classes starting August 16.