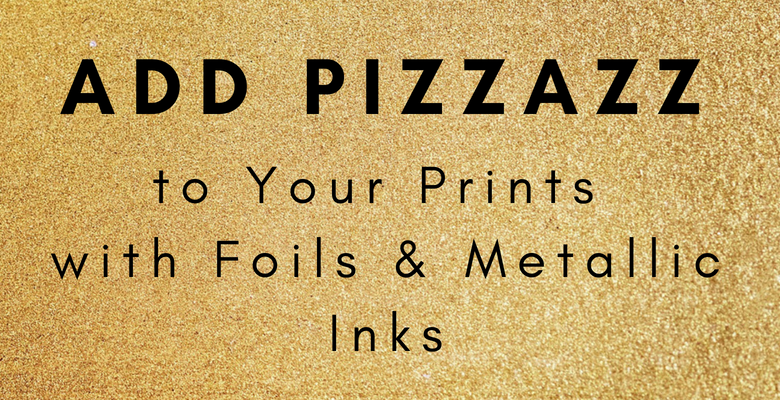 Specialty inks and additives can easily find their way into a variety of screen-printing jobs. For instance, a crystalina ink produces subtle, blue-hued sparkle effects with high gloss and excellent durability. It can be printed over any one-color print to give it a unique shimmer. Another specialty application is the use of foils. As the name suggests, they come in rolls of colorful, sometimes metallic-finished, foil that gives a design an extra level of detail. Let's dive in!
FOILS
Foils may seem extremely complicated to work with; I mean, who wants to fool around with thin, delicate sheets of foil all day just to give a design a little extra edge? Say you have a customer who comes in with a trendy, bold logo that they want front and center on a few shirts. They don't want to do a large run of these, maybe 24. They're a boutique brand with a very niche message. Sure, you could suggest they go with a simple one-color print, but this is where the foils come into play. With a wide range of finishes and colors available, the sky is the limit. Going for the gold (foil) will set you apart from other printers simply because you suggested they go with a foil finish on their prints. Use these application tips and never be afraid to use foils again.
Be sure you're depositing enough adhesive to your garment. This is obvious to take into consideration, but you'd be surprised to find out what a difference having the right amount of adhesive on your shirt will make. Take the time to ensure a nice, even layer of foil adhesive is applied to your shirt. Find an easy-to-mix and print adhesive that can be dyed with other pigments, if necessary. Use a 110-mesh count screen.
Make sure your heat press is applying enough pressure. Also, keep your press' set temperature in mind. The optimal range for pressing foil is between 330-350 degrees F. You only want to press for 8-20 seconds at 30-50 PSI.
Allow your foil to cool before peeling it off. Proper application of the foil adhesive is essential, but not allowing your foil to cool evenly before peeling it off can cause it to rip or not come cleanly off your print. All heat presses use different settings, so be sure to refer to the manufacturer's best practices.
GLITTER INKS
Using glitter or shimmer inks is a great way to add value and detail for your customers. These are also referred to as metal flake, metallic, and crystalina inks. The glitter used in these inks are measured in hex, referring to the different sizes of flakes. A bigger flake will catch more light and create a shinier effect. The size of flake you use will be determined by the design you want to print. If you go with a larger flake, you're going to need a screen with a lower mesh count. For glitter, use a 40-mesh count; for metallics use a 60-mesh count; for shimmers use an 86-mesh count, and for crystalina use a 40-mesh count. Here are some helpful tips for working with glitter and shimmer inks.
When using lower mesh count screens, use an emulsion that dries quickly and exposes quickly. This will prevent dripping when applying the emulsion because you'll need more to properly coat the coarse screen.
Use a softer squeegee. This will make it easier to push the ink through the screen. Go with a 65-durometer squeegee to start.
For an opaquer finish, use ink that keeps the glitter on top of the print versus it being embedded in the ink. This allows the base to absorb into the fabric when cured, keeping the fabric from showing through.
To achieve a glossier look, print one layer and flash then print another layer on top. This allows the ink to absorb into the fabric. Even though this will produce a thicker feel, the glossiness will have a much better appeal.
Print layers of metallic ink last or immediately before flashing. The deposits are thicker than standard ink and therefore can cause problems if not handled last in a wet-on-wet sequence.
As always, when trying a new ink, be sure to test it thoroughly before you begin production, so you can have a better idea of how the ink will perform over time. We hope these tips on working with foils and glitter inks give you more confidence to help your customers stand out from the crowd.
For additional screen-printing know-how, check out the Texsource blog.