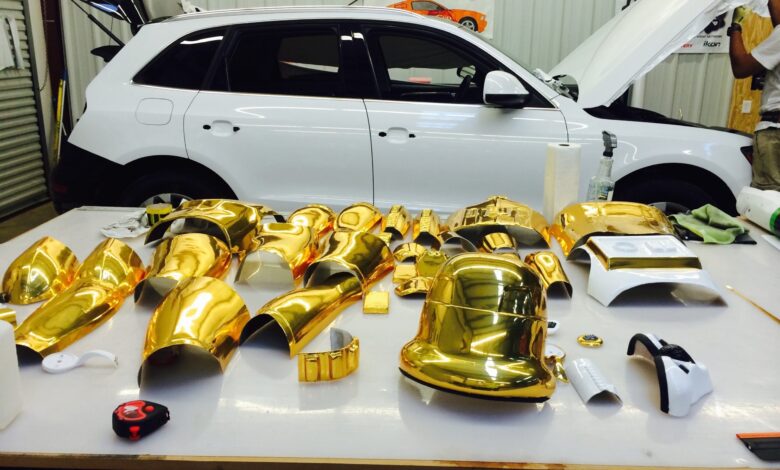 Customer retention refers to your wrap company's capability to service customers repeatedly. Turning a one-time consumer into an ongoing business relationship takes hard work and attention to the details. Taking the time to discover and carefully cultivate your image, reputation, and credibility, along with developing and delivering exceptional service, will be the secret to success.
Establish a business plan and define the purpose of your establishment. By starting with the end in mind, you will be able to measure your progress. Set goals to align with the customers you want to attract and keep. The evolution of this process may take many years. The vinyl industry has opportunities to serve many different types of customers a vast array of products and services. Determine your target markets and create a unique customer service pathway.
The business model you choose can help you narrow or broaden your target consumer. An independent color change wrap shop that specializes in the sole purpose of providing a singular product and service should provide the customer with their identifiable brand value and recognition of quality. In this situation, the consumer's expectation is to pay premium dollars and possibly even exert personal time to go out of their way to receive the status and standard of service. Develop processes to deliver everything to meet that expectation. Brand loyalty comes from positive feelings from the total shared experience.
An all-inclusive print company makes available a variety of products and services to reach a broader range of customers. The convenience of having multiple options all in one place is a lure to keep customers wanting to add more to their cart. The key here is to develop a clear-cut uncomplicated way to educate the customer about the value of the quality products you offer. They need to understand your business's range and unique ability to guide them to choose and meet their goals. As a bonus, providing it all quickly will help to win their hearts and keep them coming back for more.
Then there is the do-it-yourself "baker style" customer in the wrap industry that wants to learn how to apply vinyl and feel a sense of pride and accomplishment. The visual currency of a wrapped vehicle is priceless to its owner. It makes a statement that represents their individual style or brand. To partake in the process of making that statement is something we appreciate every day. This customer is a kindred spirit. If you think about it, they can also be one of your best promoters. Take the time to help them succeed. They want to spend the time to wrap their own vehicle, but will they want to wrap someone else's? Who will they recommend?
Everyone knows how important it is to make the best first impression for any relationship. Clearly state the purpose of your business in your brand marketing strategy. Brands are made up of your self-impression plus how others perceive you. Tell your story and be authentic to your customers. Every positive experience from start to finish should endear them to you.
Be protective of the business focus. If someone approaches you that is not in line with your target customer, be upfront and honest. Create a favorable process to say no. Knowing what you can and can't or will and won't do, is the most valuable point you should take away from this article. People respect you more when you let them know this upfront and not string them along only to find you can't deliver what they need.
Develop your wrap product offering and process of delivery
Your potential customer's brand is very important to them. You should invest the time to listen to their story and what they are hoping to create. Vinyl makes a statement; naked cars have no influence on humanity! This is taken from Mark Twain's statement, "Clothes make the man; naked people have little or no influence on society." You can literally change the writing on the wall for someone.
How you achieve that will determine any future encounters. The respect you give to their need to influence their customers or following will go a long way. The goal is that the next time they or someone they know needs your product or service, their first thought is your brand because of the impact you provided.
Time is more valuable than money. You can get more money, but you cannot get more time. Acquiring a new customer is anywhere from five to 25 times more expensive than retaining an existing one. Achieve repeat customers with great service that exceeds their expectations with a positive experience; follow up and nurture the relationship to remain relevant; give them the opportunity to provide a public review on social media and always be thankful for their continued patronage. The valuable time you spend on these details will echo the ability to repeat this process again and again. Your service's positive energy will attract more business as a result.
Simply understanding your customer and tailoring your approach to their need is key. Customers are all so different. As an analogy, some people go to an independent bakery for a cake, others pick one up at the grocery store, and a few take the time to bake and decorate it themselves. The same is true for the wrap industry consumers. In the end, it's all a trade of consumer perception of the value of money and time or effort.
One thing we all know is that it takes several ingredients, the willingness to do the work, and valuable time to bake a cake. What ingredients, skills, and time are you willing to offer to your customers? Will they remember your cake and come back for a second helping?