Features
Word to the Wise: 6 Things I Wish I'd Known About the Direct-to-Garment Biz
Hear what Jerid Hill has to say about what he wished he'd known before getting into the direct-to-garment business.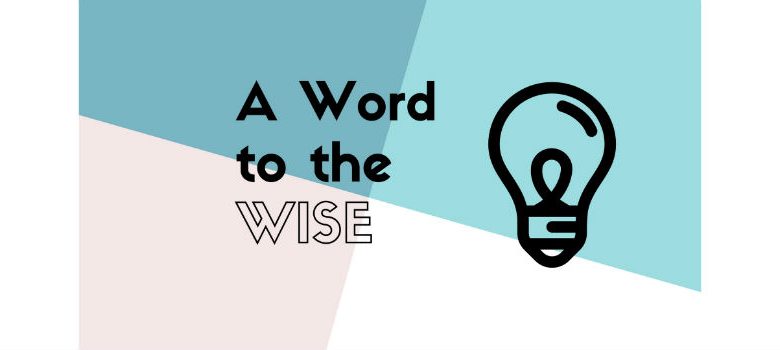 As the sayings go, "Hindsight is 20/20" or "If I knew then what I know now," I can't help think about how most people in the direct-to-garment (D2) business can relate. I've been in the screen printing industry since 1996 and was introduced to (D2) in 2004. Even though I used D2 equipment in my screen-printing business, I immediately began selling printers as well. With this vantage point, I'd assume my point of view is somewhat tainted. To remedy this, I will pass on what I've heard people throughout the years say after investing in direct-to-garment.
"I didn't realize the T-shirt industry was so cutthroat!"
Even though this is true, it doesn't have to be. Too often people believe they have to try to gain a sale by lowering their price. Unfortunately, this approach has ripples that affect multiple facets of your life and even the industry. When you undersell your products and services, your business has a harder time succeeding due to lower cash flow. It can cause higher levels of personal stress and, for the industry, it devalues the product and creates an unsustainable business model. D2 printing has an incredible advantage. You can print small quantities of extremely high-quality products in a fraction of the time as other decorating methods. The tradeoff is for larger quantities-it's not as efficient, so the price needs to reflect this in your end product. Cultivating a healthy pricing structure will ensure success for any business, and the D2 industry is no different.
"I wish I would have saved up more money before starting my business."
Strangely enough, the T-shirt business is just like any other. You need cash flow. It's pretty straight forward-starting any business on a shoestring budget can be very challenging, and lack of planning will make it practically impossible to succeed. There's always hidden expenses in any business, so proper planning is critical. If your startup expenses are $50,000 and you have monthly expenses of $5,000 that are not related to the cost of sales, create a marketing plan in which you believe you can, at the minimum, generate enough sales to cover your monthly expenses. If you believe this plan would take 12 months, then you would want at least $110,000 in cash before going into business to account for the original investment plus your monthly expenses for 12 months. If you believe you wouldn't have enough cash flow for this process, consider subcontracting out your prints until you build up a large enough customer base to justify the expense of an equipment purchase. Every business and situation is different. Obviously these numbers vary, but in the end, if you fail to plan, you are planning to fail.
"I didn't know I had to be an artist!"
The T-shirt embellishment industry is graphic in nature. D2 opens up the graphic possibilities even more than traditional printing methods due to the number of colors and design techniques that can be used. Knowing how to use graphic programs is one of the main criteria to printing high-quality designs. Technically, you don't have to be an artist, but at the very least, have an artist on hand. Why is this important? When I ran my screen-printing shop, I had a new customer who wanted some basic one color softball shirts. I decided to spruce up the artwork and print it using D2 instead of screen printing. I didn't tell him I was going to do this, but I figured I'd take a chance. If he didn't like it, I could always give him what he originally wanted. He absolutely loved it and then proceeded to tell me he was in charge of the league as well, and I ended up printing for all the different teams. Good art sells, but great art sells even more!
"The cost of printing dark garments is higher than non-white ink prints."
For most companies that sell D2 supplies, the cost of white ink is the same as color ink, where the cost increase comes in is the amount of ink that is necessary. When printing with white ink, you typically use four to six times the amount of white as you do color. This base layer is necessary to achieve a solid and vibrant print on dark garments. You also have the cost of pretreatment and, of course, time. For a basic T-shirt, the average hard cost of a white garment could be around $2.25 whereas a dark garment may cost you $6.00. In addition, the hard cost, printing a dark garment may take two to four times longer than printing a light garment. This time needs to be factored into your overall cost. With this in mind, printing light garments can be much more lucrative than dark garments.
"The customer isn't always right."
I know this statement is sacrilegious in business, but let's face it, whether you as a customer believed you were always right, being on the other end, you may have a different thought on it. I'm not saying that as a business owner, you should be aggressive towards your customers, I'm suggesting as the business owner, you direct the path of your business. From the previous point, printing light garments is more lucrative than dark garments, why not have a heavier focus on where the profits are? As the business owner, you are also the sales rep. It is your job to sell the customer what they want but also what will help you make money. Giving the customer too many options can create greater challenges for you and if your business model is just that, there's not much you can do. Where I see most successes in this industry is when the owner dictates what is sold. Offering your own designs on the shirts of your choice is much different than printing the customer's design on the shirt of their choosing. In D2, there are limitations the customer doesn't know and giving a full access approach can create more problems than it's worth. So in this scenario, the customer definitely isn't right.
"Maintenance isn't optional." 
On all D2 equipment, there is some form of a necessary maintenance procedure. Depending on the printer, the cost of maintenance and time needed to perform will vary, but proper maintenance will create a happy printing environment. I know of customers who religiously perform maintenance. After four or more years, they are still using the same print heads. I also know of people who very rarely would perform their maintenance and have problem after problem. Even though not every equipment issue is maintenance related, a very high percentage is. Make sure to schedule in the recommended maintenance procedures provided by your supplier or the manufacturer. Maintenance is mandatory.
Even though this isn't an all-inclusive list of things I or someone else wish they'd known before getting into this business, it covers quite a few areas. When all's said and done, we are printing T-shirts. Maybe we aren't changing the world, but owning a business can be extremely rewarding. If you build some great relationships along the way, I think we could agree that's something worth working towards.