Woodeez Stone and Laser Imaging Moves to New Location
Woodeez Stone and Laser Imaging is in the process of moving to a new location in San Antonio, Texas.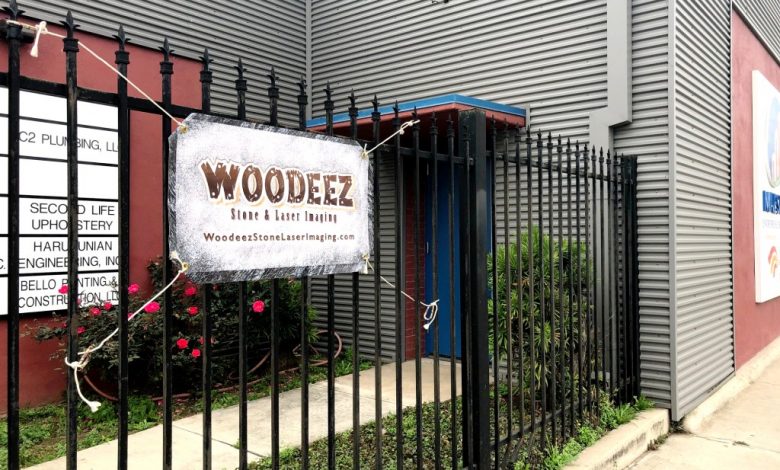 Woodeez Stone and Laser Imaging is in the process of moving to a new location in San Antonio, Texas. While the products and storefront moved locations, the remainder of the equipment is set to move by the end of the month.
"The old location was along the outskirts of the city and unfortunately limited my clientele to a certain geographic," owner Rey Martinez explains. "By centralizing the business and creating an actual storefront, we're hoping to bring in a continuous flow of customers and open up the store to more of a retail friendly atmosphere."
Martinez started Woodeez Stone and Laser Imaging in 2014, just a week after retiring from working for the city. He started the business from scratch with basic clientele and worked himself up by specializing in laser and stone engraving. He now has two other employees helping create entrances to subdivisions, brick engraving for nonprofits, and more. "San Antonio being the seventh largest city in the nation, there are actually few companies such as mine in the South Texas area," Martinez states.
The vision Martinez has for the new location is one where people can come in, buy something off the shelf, pay for it, and get it engraved almost immediately. He also wants people to be able to view other products available when they go to pick up an order.
Martinez states, "We didn't get a lot of people walking in and coming to look at the store (in the old location). I wanted to build a showroom-type location." So, he found a place with a reasonable cost in a better location of the city.
The new location is in a building that houses several different businesses. Woodeez has one of the few offices with an exterior door. "I utilize it as a front door, so people can walk in and out without having to go to the main building," Martinez states. "Customers can expect to come in and see products that we've done or samples of products that we sell."
According to Martinez, Woodeez has other plans for the new location, including a pilot program which is in the works. Martinez cannot get into the details of the pilot program at this time.
For more information, visit woodeezstonelaserimaging.com.