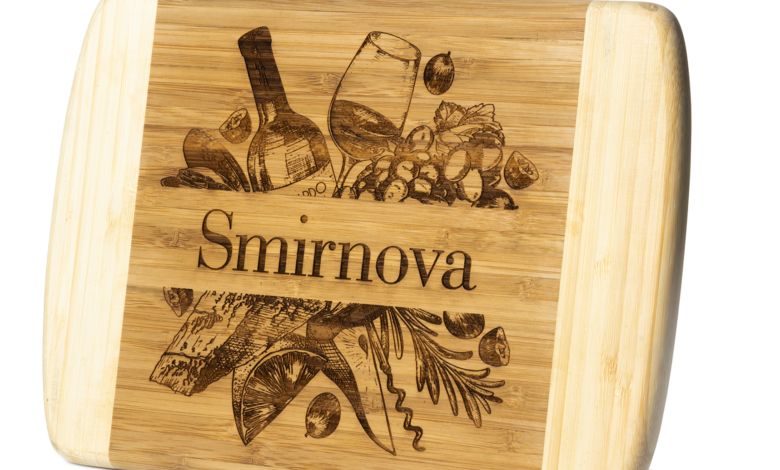 Having my main focus usually on glass products, I need to remind myself that there are other substrates that also offer a great variety of products and can add some profitable items to your repertoire. Besides glass, we also work on stone, metal, and wood products. For us, that means employing the abrasive blasting method on these substrates. As it turns out, I was recently asked to write about wood products and with that I want to add that other methods of embellishing and personalizing these items are very viable, like laser engraving and sublimation. I want to concentrate on products that are possibly a little different from the variety of items we usually work on with glass.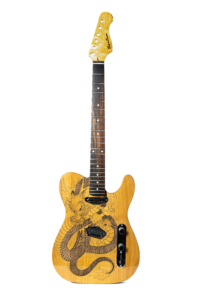 So, I won't be talking about picture frames, plaques, name badges, coasters and desk accessories but rather offer other possibilities that may round out your offerings and that are not viable in glass, for instance. As I am not an expert on different wood types, I will have to leave that research to you. I do know that wood comes in soft and hard woods, and that these properties will influence how the wood behaves in any personalization method; this may be less of an issue in laser engraving as it is in abrasive blasting. Real wood is beautiful, comes in many colors and is relatively easy to work with and creates a connection to nature.
Being trained as a graphics professional in fine art, I was exposed to wood as a medium early on. I enjoyed working on woodcuts, printing them, and colorizing them. During that time, I also realized that the carved or engraved wood itself made a beautiful piece and did not need to be printed. This opened the door for me to explore decorated wood as signs, door panels, etc. I'll include a sample of that in this article. But not everyone wants to work on large pieces, and small items are by far easier to sell.
Boxes
Boxes represent the largest category in the wooden product line. There are so many shapes and sizes to choose from and the application can range from a utilitarian container for everyday items such as keepsakes and jewelry to highly specialized ones such as urns or humidors, which create a temperature-controlled environment for cigars.
Boxes also serve the purpose of enhancing other products you may sell, such as wine or liquor bottles by themselves or as a set with engraved glasses, or a chess piece collection. A box can function as a presentation box for just about any item. These boxes can be purchased in a variety of woods and finishes and give you plenty of opportunity to add interesting items to your product line. Boxes can be abrasive blasted, laser engraved, or sublimated.
Pens
I became aware of these items when a student presented me with a gift: a fountain pen turned from wood. I would not have thought of that possibility back then but see that in the meantime this has become a very popular item and can, of course, be personalized. There are many sources for the readymade blanks, and you may even find a local woodworker who has specialized in turning wood to create pens of many styles. And they do not all have to be fountain pens.
Boards
This category has quite a few sub-categories. Here, we are basically talking about a wooden board of varying thickness, which will get a different name solely through its application.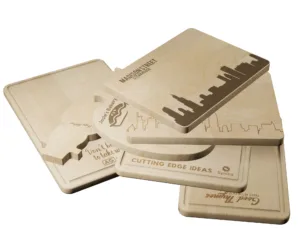 I have encountered engraved wooden boards as ring binder or photo album covers as well as several applications in the hospitality industry: menu covers or clipboards that hold your credit card slip upon check out, usually with the restaurant logo engraved.
During the past several years we have experienced an explosion of micro-breweries in our area, and all of them offer beer samplers on a special board called flight board. This is also true for wine or liquor companies. Of course, any board can be fashioned into a plaque or picture frame, but that is a similar application as we know from our glass products, and I wanted to focus on different products.
Last but not least we should not forget the most basic application of a personalized board – the cutting board. Every kitchen has one, so why not decorate it with designs and/or name of the proud chef. This item could easily belong in my next group.
Kitchen utensils
There is a plethora of items that can be mentioned in this category, and I am pretty sure I will not be able to list all of them but at least the more common ones. The above-mentioned cutting boards would belong here and then there are several other items like spatulas of all shapes and sizes, wooden salad/fruit bowls, salt and pepper shakers, napkin holders, cookie molds, and the latest gag – rolling pins. When you research wood products you will see many of these items and it is not difficult to find a supplier.
Toys and games
Even though to some they may seem like things of the past, there are a variety of toys that enjoy renewed popularity. From building blocks, alphabet blocks, trains, trucks, spinning tops and yo-yos, there are also several traditional games that employ wooden boards and/or boxes to either house the game and/or play it on the wooden item: chess, backgammon and go come to mind.
Gun stock
Decorating guns is an age-old craft and can refer to metal parts as well as wooden parts. Many rifles and shotguns have wooden stocks and can be enhanced and personalized for the owner. There are craftsmen and companies such as Whitetail Woodcrafters who specialize in these products.
Canes and bats
This category is self-explanatory, and I do not have much to say about them. Walking canes have been decorated since their existence and bats of all sporting types have traditionally been enhanced with logos, names, and wording.
Other common products
Now, there are some products you may already be familiar with in the glass, acrylic or stone categories, but just in case you have not considered them, these items can also be made from wood: Coasters, clocks, watches, key fobs and bag tags, desk accessories, name plates, plaques, ornaments, signs, bookends, picture frames and probably a few others that I have forgotten.
Manufacturers of these products are easy to find and many of them may be local or at least within the U.S., thus avoiding the supply chain problems that many glass and metal items have.