Features
Women in the Industry Talk About the Future
To kick off Printwear's May issue featuring a spotlight on women in the industry, experts share what they see for the industry's future.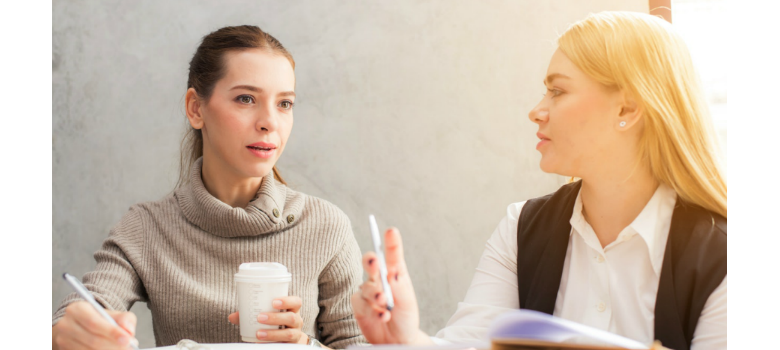 Q: What does the industry's future look like?
As wearable technology evolves, I think what we create and how we incorporate it with apparel and products will continue to evolve. On the other side of the coin, I'm concerned that as the current business owners are getting closer to retirement age, there is a shortage of people acquiring their old-school skills and knowledge, such as chenille or digitizing where you control the actual stitches, not the wire frames which are filled with stitches by a software program.
– Jennifer Cox, NNEP
Our industry is ever-changing and digital has changed how we do business. The retail environment demands just-in-time manufacturing and lean inventories. The importance of social media in your marketing of your company and ease of ordering through an online presence.
– Cris Saunders, Insta Graphic Systems
While some might think screen printing may be displaced in part, I see alternatives such as heat transfers, DTG printing, embroidery, and other alternatives as complementing the unique advantages of screen printing, which is here to stay.
– Cindy Vasilantone, Vastex International Inc
Consolidation. I believe companies will consolidate, with smaller shops being bought up by larger ones, to decrease the corporate footprint and increase revenue. More and more embroidery shops will add inexpensive printers and rhinestone machines, heat presses, and transfers to offer customers a variety of embellishment and remain a one-stop shop.
– Shirley Clark, Madeira USA
This industry is always evolving, and it will continue to, not just because of the technology, but because of the creative people in the industry that are constantly pushing the boundaries of garment decoration. There may be a system you considered 10 years ago but never ended up investing in because it didn't seem capable enough. But now, due to newer technology, it could be worth looking into again.
– Darci Jeffrey-Andersen, Coastal PRO/Coastal Business Supplies
As much as there are transitions in how folks purchase their apparel, there will always be a demand of some sort of decorated apparel. I do believe the industry is changing with the advent of higher technical fabrics and processes. I would not be surprised to find clothing with tech purposes in the future. When I was a child, I would dream of flying cars, now I dream of very down-to-earth goals like wearable technology where my phone is on my sleeve.
– Jacque Lee, Silva Screenprinting & Dist.
I see a shift in the way buyers buy product, especially the younger ones. Nowadays, I believe the buyers are looking for apparel with more fashion sense, something they can wear from the office and beyond. More customers are looking for brands that are known outside of promotional products, brands that have a broader appeal.
– Kelly Connelly, Charles River Apparel
I believe there will always be a need and demand for personalization and corporate identity apparel. Saying who you are and what you believe on a shirt or cap is standard issue in this nation. Identity is important not because of ego but because of individuality. A personalization industry fills and feeds that need. Styles may come and go but the need to brand our shirt, our cap, our purse, our towel, to identify our employees for safety or pride's sake…satisfying personal identity and personality from cradle to grave will be with us always.
– Helen Hart Momsen, Hart Enterprises
More competitive and creative in general as technology continues to level the field and remove barriers of entry into the market. Regionalization of manufacturing/production will continue to expand as expected delivery times shorten. There will continue to be lots of opportunity in this ever-expanding market of personalization and branding.
– Jeannie Carroll Belk, Monkey Grip/Axiom America
Technology has been a driving force in this industry to not only change how decorating is done but how you run your business. The quality in all aspects of decorating continues to improve as well as the productivity. I see it as doing nothing but continuing to grow and thrive.
– Deborah Sexton, Saracen Communications
I think new technologies will expand the range of what can be decorated and how that can be done. I also think more companies will be started by women and run by women. I think it's an exciting time to be in the industry.
– Kristine Shreve, EnMart and Ensign Emblem
We must continue to modernize and make sure we are attending to the evolving customer needs. With technology, we have had to do this at a faster pace. Customization, which wasn't really part of the industry 10-15 years ago, is now a key purchase-driver for millennials. How do we capitalize on that? How do we make customization bigger and better? DTG is still at its infancy.
– Rachel Newman, HanesBrands
More educated buyers and continued advancing technologies.
– Mary Bostwick, Delta Apparel