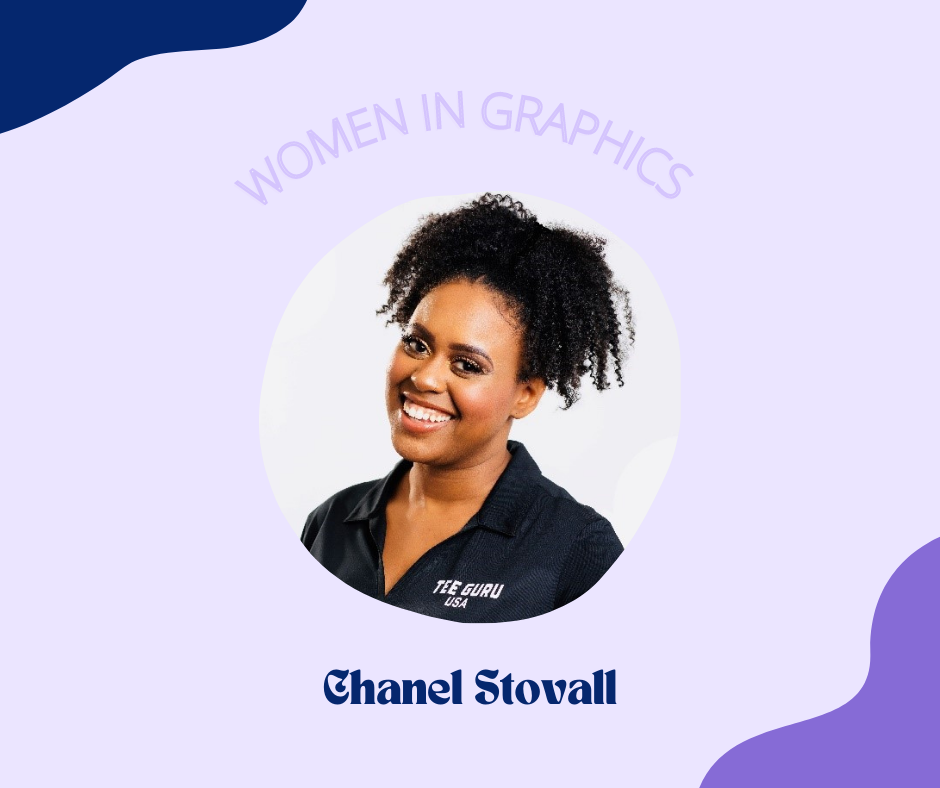 For Women's History Month and to celebrate International Women's Day (March 8), we asked some of our industry friends to share their top advice based on their experiences and what they've learned along the way. Don't miss this special series featuring women-owned and operated businesses throughout March!
Chanel Stovall is the founder and CEO of Tee Guru USA, a one-stop e-commerce shop offering all things imprintable. Her goal is to provide a space where small businesses can order custom apparel and accessories in 10 minutes or less, from apparel and scrubs to backpacks and totes. Her retail background, paired with her love for graphic design, helped make her dream a reality. In all that she's learned, she has some tips for other custom apparel business owners:
You are only in competition with yourself. Avoid the urge to compare your success to others. Create a victory jar, and every week record an accomplishment(s) from that week. The next time you feel the urge to compare your progress to your peers, mentors, or strangers on social media, go into your jar and remind yourself of YOUR wins.
Invest in customer discovery. Facebook groups that your ideal customers frequent are a good place to start. However, it's not enough to just be in the room with your customers; you must engage. Ask questions, post polls, offer samples and share your story. People buy from brands they trust, and to build trust, you have to know your customer's needs, frustrations, interests, and values.
Find a mentor. Connect with someone that already has proven success in your line of work. While sliding into someone's DMs or inbox might work, don't be afraid to schedule a call, in-person office visit, or drop a few dollars on a lunch meeting. Another great resource is SCORE. SCORE is a nationwide network of mentors who offer free mentoring and workshops for entrepreneurs.