Features
Woman-Owned Shop Talks Being the Best
Katie Wubben, owner of Pit Stop Printing & Trouble Me Knot Embroidery, talks about being the best she can be on any given day.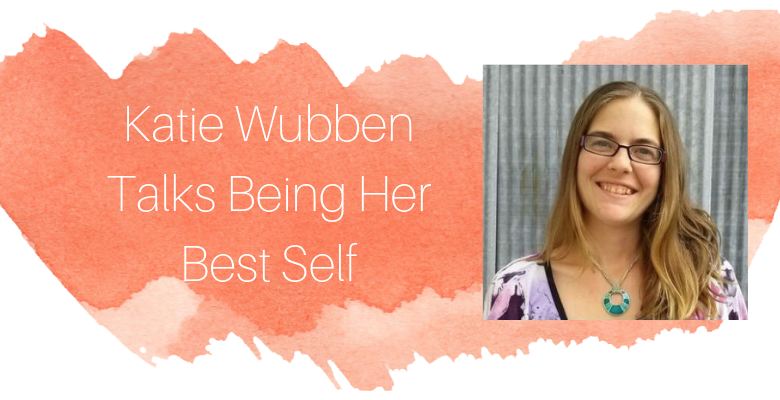 Name: Katie Wubben
Company: Pit Stop Printing & Trouble Me Knot Embroidery
Title: Owner
Years in Industry: 15
How did you get started in the industry? 
KW: Back in 2004, at the young age of 18, I dove into my first business, Pit Stop Printing. I started with cut vinyl decals and printed products. I added screen printing and embroidery soon after. My second business in the industry, Trouble Me Knot Embroidery, came to life more recently, selling Bravo embroidery machines as well as providing training opportunities through DAX. I have a rental business as well, so I now consider myself to be one of those serial entrepreneurs.
What does a typical day look like for you?
KW: There isn't anything horribly typical about my day except for chaos. I drop my four-year-old son off at daycare, but sometimes he joins me at the office and attempts to sell my vinyl rolls. Proofing, pricing, inventory order, and part of production at Pit Stop Printing are all tasks I take part in. I switch gears from time to time to have a Trouble Me Knot day to work on shooting videos and handling orders or writing articles. Visits to my office from my husband and other family members are a surprise at times, and I appreciate the flexibility my businesses provide when I need it.
What have you learned along the way, and what advice do you have for other women?
KW: Clear communication with customers to manage expectations and identify needs, as well as with employees can make or break a business. The second skill I've learned is valuing my time. At first, I lived and breathed for my business, letting it consume me. After marriage and becoming a mom, it has been difficult to allow myself to pull back from my business role and adjust priorities without feeling like I am neglecting my business or family. I am actively learning how to balance both. Being the best mom, business owner, wife, daughter, sister in any given day is unreasonable. Instead, rather than expecting myself to always be the best at all of those roles, some days I'll be the best mom I can be and others I'll be the best wife, and others I'll be the best business owner.
How do you stay motivated in the day to day?
KW: Product variety and additions to the business have been key in keeping my flame lit. Doing the same thing for too long becomes a bit boring. When that happens, I add something new-a new online selling platform, a new product, or challenge myself in some way. It energizes me to spend time with others in the industry and help reignite their flame as well. As my brother puts it, I need to work to live, not live to work.
What's one highlight from your career you take pride in?
KW: I love inspiring others to enjoy what they are doing and take the pain out of the learning curve involved with embroidery. I've had requests from many wanting to stay in contact throughout the year to be inspired and energized. So, I'm launching YouTube videos. This is one of my new adventures that keeps my passion strong for what I am doing. It is very satisfying to help others keep their flame lit for what they are doing and inspire them in new ways with my creativity.