Features
Wide-Format Laser Cutter Debuts at THE NBM SHOW – Long Beach
The new cutter will be on display the entire duration of the show.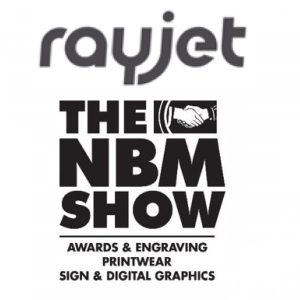 Rayjet Laser, a division of Trotec Laser Inc., unveils the r500 laser cutting system at THE NBM SHOW in Long Beach this week.
"We have been exhibiting at NBM shows for many years and feel that we know the audience well – well enough to understand that the r500 will be a great solution for many businesses (who need one for cutting wide-format materials) that attend the show," says Warren Knipple, president at Trotec Laser.
The new laser cutter will be on display at the Rayjet booth for the entire show. Knipple states that attendees can visit the booth for a personalized demonstration. "Exhibiting at (THE NBM SHOW) gives us a fantastic opportunity to connect with our customers," he adds
Designed to comply with stringent production standards and European manufacturing and design principles, the r500 is a laser safety class 2 system, meaning that it meets U.S. manufacturing safety requirements for use in public spaces and does not require operators to wear protective gear such as safety goggles. The new laser cutter, which is also CE certified, includes safety features such as a double interlock system and a safety kill-switch.
For more information, call 866-226-0701, or email [email protected]