Features
Why RIP Software Needs to Do More than RIP Files
Find out what RIP software does in its most basic form, as well as what PSPs are doing to provide the best solutions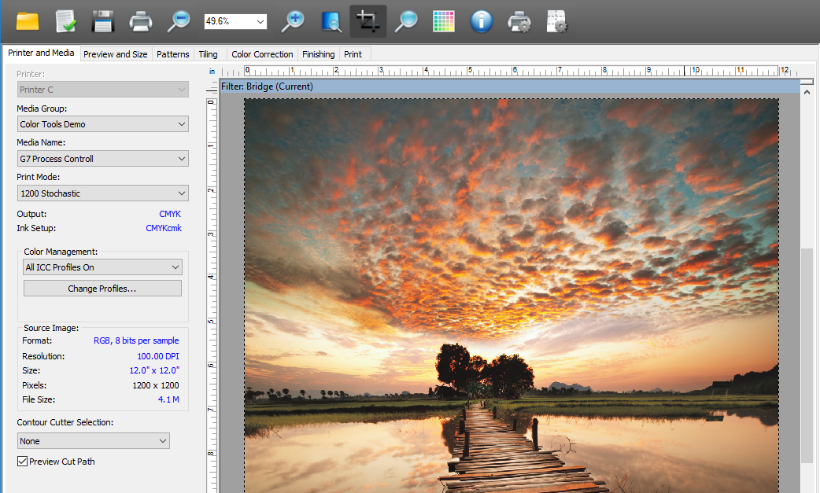 In its most basic form, RIP software (raster image processing software) takes the information contained with an image and converts it into data the printer can utilize. The printer translates that information into ink dots to be printed. This is how printers understand design files so that printed output is what the customer hoped for. This is the same process for any print application, whether it's a textile print, fine art print, vehicle or building wrap, banner, or soft-signage.
However, RIP software has grown to be much more than a necessary step to help turn design files into prints. From the first wide-format RIP that was introduced to the market in 1989 to today, the industry has changed to include many new and exciting print applications. Also, customer needs have considerably evolved, which means RIP software has developed too.
Today, Print Service Providers (PSPs) are looking for solutions that can help them compete in an already competitive market. This includes looking for features that include automation options to save time and reduce manual error as well as improve print capacity. These might consist of automatically applying finishing marks or trim boxes to reduce post print work or recognizing design file cut-paths for print-and-cut workflows. These are just two small examples of automation options, but each of these items directly affects profitability.
Similarly, PSPs are looking for solutions that keep them ahead of the technology curve to meet customer needs for all print applications. Print buyers are much more aware of industry standards and output quality. This means a RIP software needs to provide the latest technology, as well as features to prove output accuracy or match standards that can be shown to print buyers.