Features
Why I Take My Employees to the Mall
Jeremy Picker talks about the benefits of the occasional mall visit.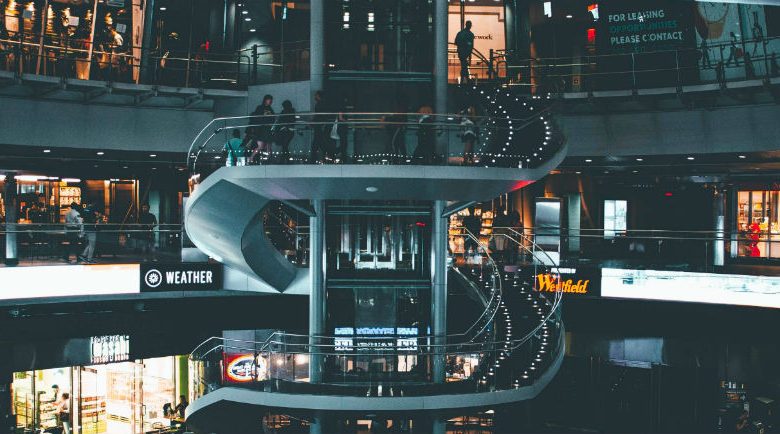 The truth is that less than 20 percent of your staff understand or care about apparel trends. This is why every month I take my employees to the mall for market research to look at different fabrics, colors, and techniques that are on trend for the season. We hit up all the big brands and some local shops to help create garments for our customers that are in line with what their audience is seeing at retail. Observe how di?erent retailers merchandise their products. This will be very helpful to pass on to your customers.
To adequately serve your clients and to create value, you and your staff must help your clients improve their design, product, and decoration so they can maximize their merchandise investment. If you are not offering finishing services, you are missing out on a vital part of the creation and sellability of apparel. It's not a big money maker, but it does create more value.
During our visit, my staff is shocked that there is so much diversity in casual apparel (T-shirts, hoodies, headwear, workwear, etc.). I first visit the stores that utilize specialty inks and unique decoration processes that give the garment more retail appeal. Push through prints, HD/puff inks, and garments washes are a few we have seen for a while. Slub cotton, flowy female shirts, and bold photographic images are also making a solid push. I'm personally ready for the "text only" streetwear trend to slow down.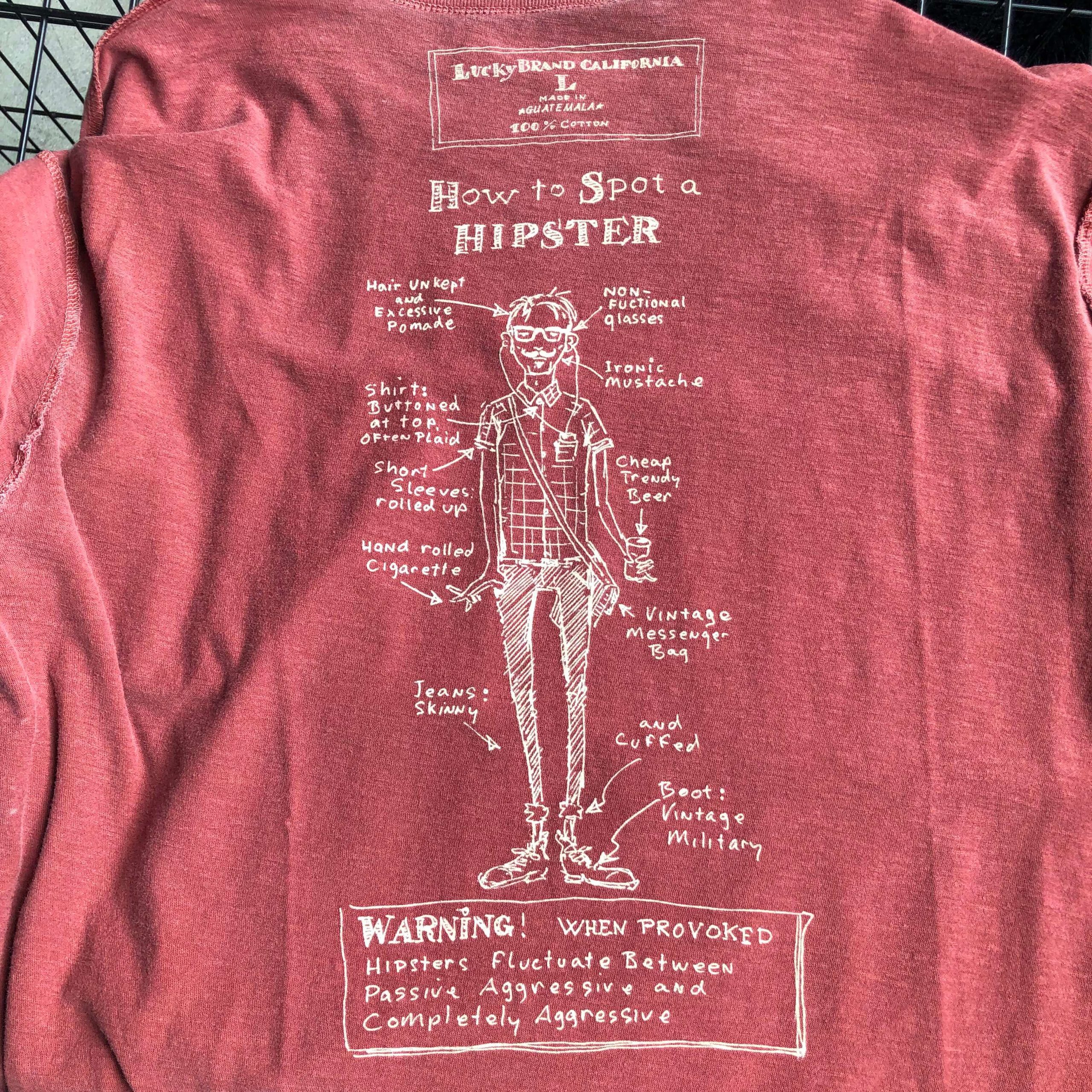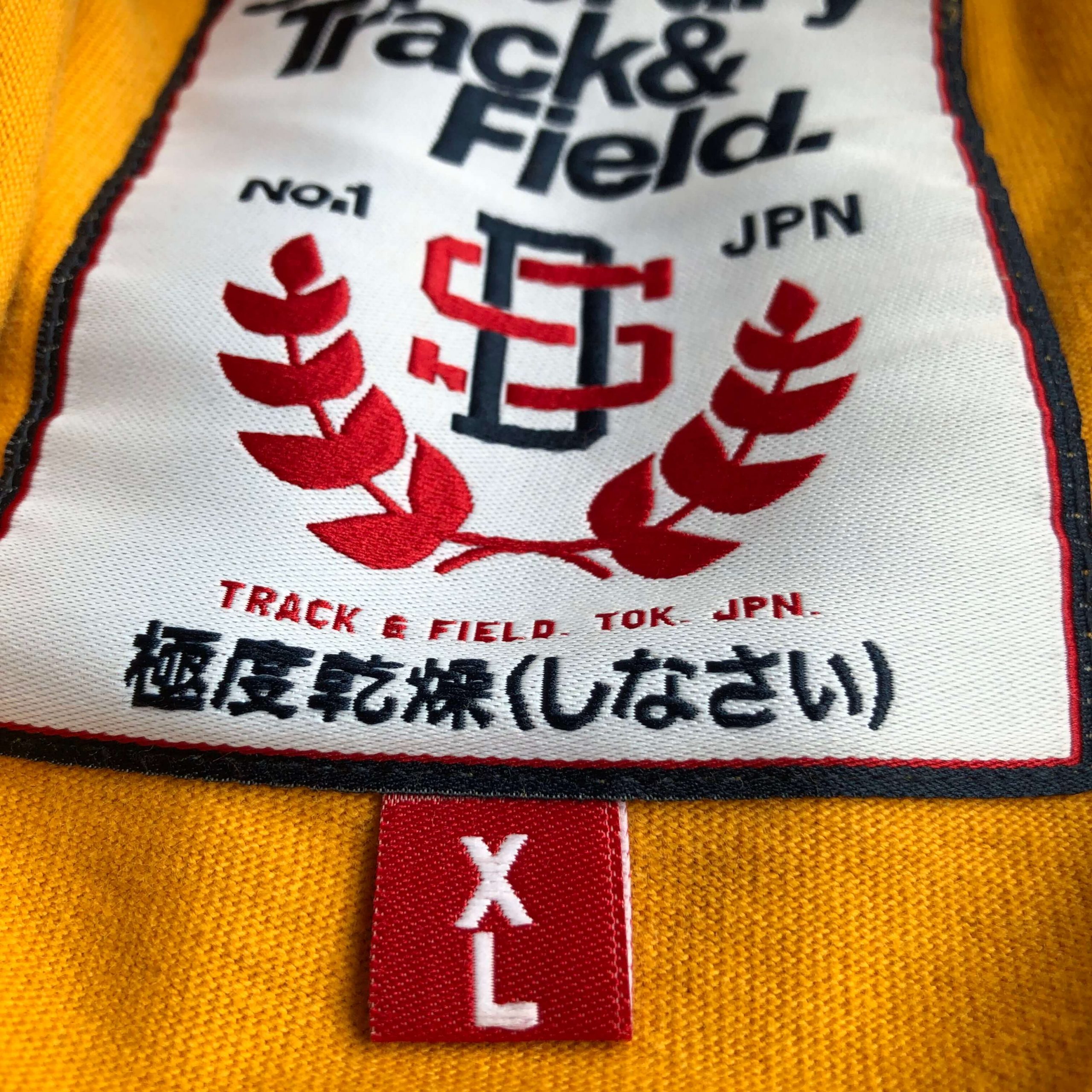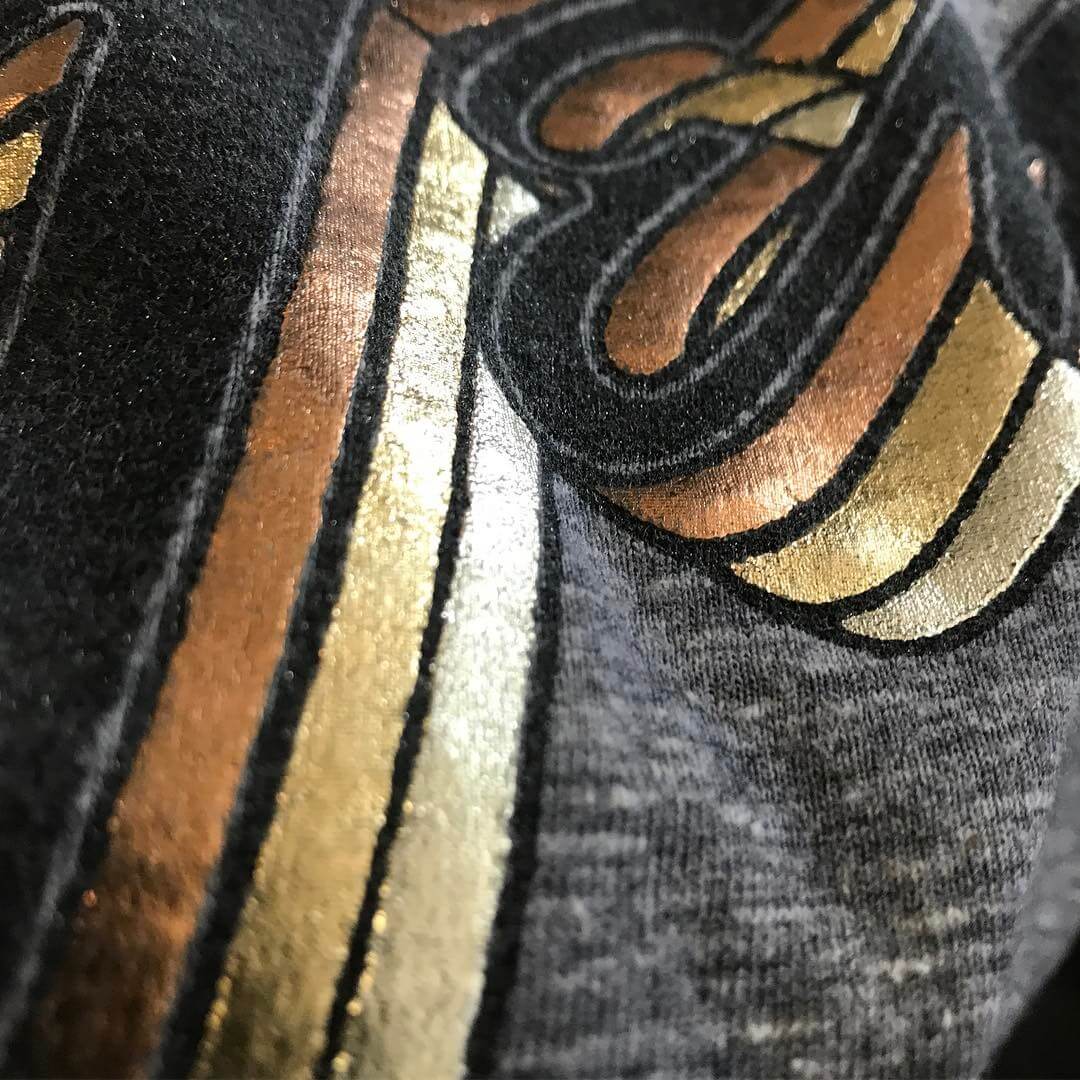 During a visit to the mall, Jeremy Picker took pictures for market research. Seen here (from L-R) is an inside neck tag story, a woven neck tag label, and tri-color metallic decoration. (Images courtesy the author)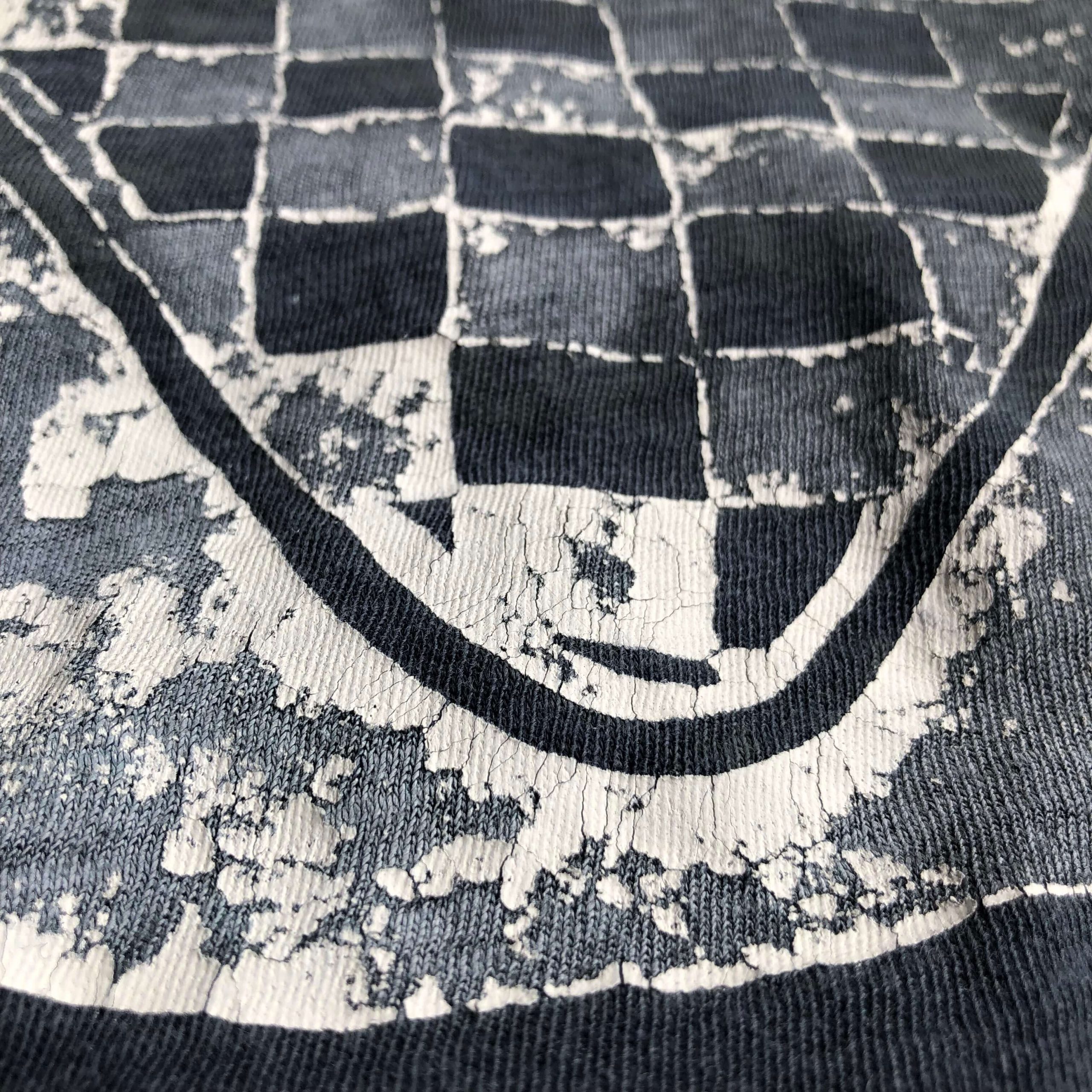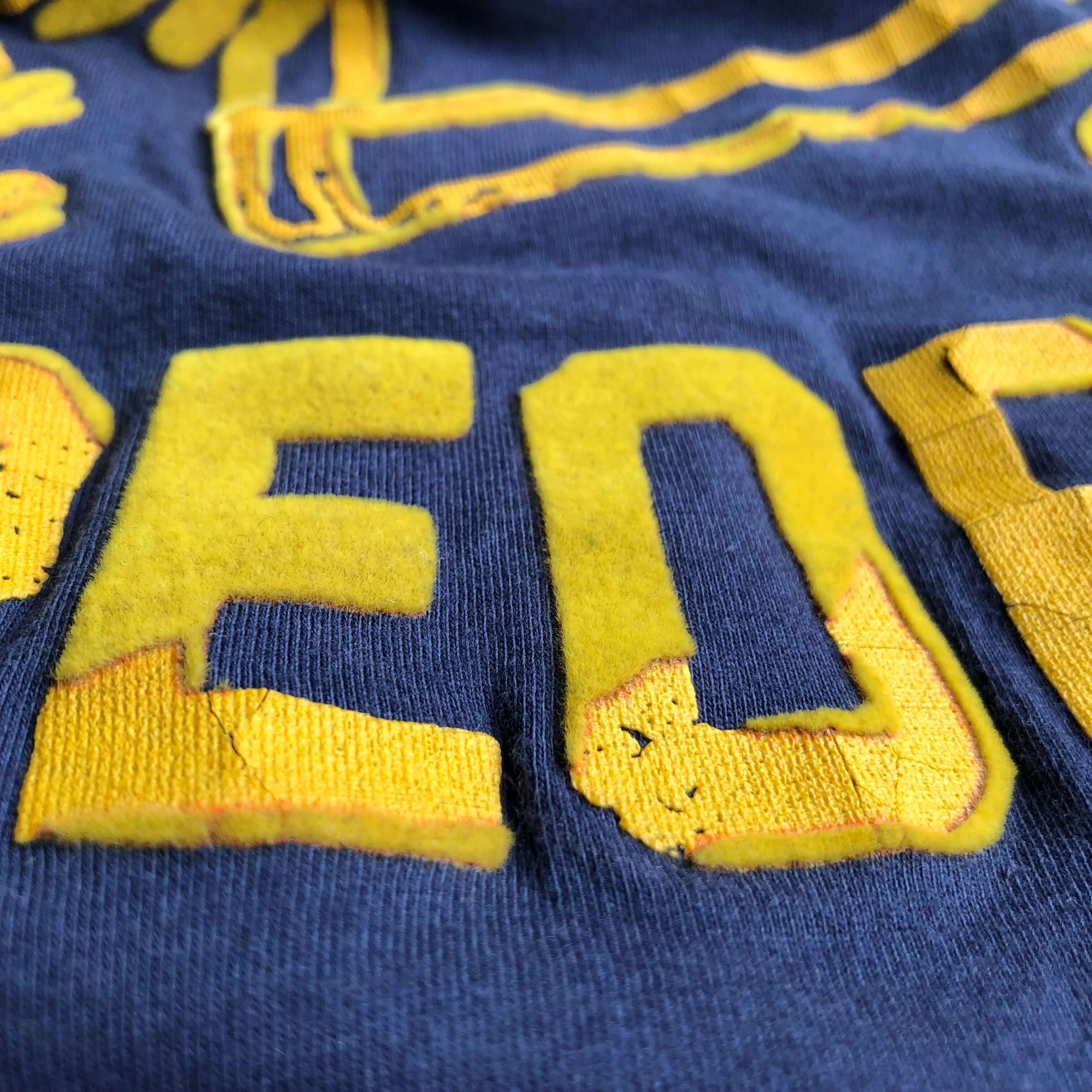 Things like washed-out ink (left) and flock with crackle (right) are some of the popular decoration processes trending right now.
The nice thing about the mall is that you cover the gamut of brand styles from preppy to activewear to streetwear to action sports to artistic and abstract and so on. There are a couple of retailers that focus on fast fashion that always have on-trend fabrics, colors, design styles, and decoration techniques. Since the blank companies forecast part of their line based on the trends, it's pretty easy to find similar pieces to build that perfect product. The right design and production process are the other factors that will take that product to the level of "retail worthy."
This leads to an understanding of who your client is, who their client is, and how you can bridge the gap between the retail appeal and their budget.
I understand most manufacturers do not have the people power to help develop and educate the client on the possibilities. So, I believe the best place to start is by taking your top 20 percent of clients that do 80 percent of the revenue and understand who they are and who their audience is.
Since those are the people that keep the lights on, you need to give them extra time developing their project beyond the basics of screen printing or flat embroidery.  Outsource to a strategic partner if necessary to get more of their business beyond your current offerings.
There is a specific retailer that I like to go to because they carry many brands and those brands are very diverse in their offerings. Part of the trip is to feed my ego because I know more about their product than their staff. Taking some time to teach them the different ink techniques, washes, fabrics, and fits that doesn't seem to be part of their education process.
For most of your employees, this will be a bit overwhelming, but after time they will start to pick out things they can bring to their job to improve the process. Whether it's design ideas, product development, specialty printing techniques, or finishing, it's vital to get your whole staff on the same page to be able to create that retail-ready product for your customer whether they're selling them or giving them away.
My main suggestions to give your team an agenda when taking a mall visit are:
Touch the fabrics and find a common thread on popular fabric types/ patterns
Observe decoration processes
Pinpoint trending colors
Focus on how the products are merchandised
Identify the three core price levels for Ts throughout the mall
Look at shirts that are retailing for $30-$50 versus $10-$20 and make a note of the main difference(s)
Pay attention to signage used by the retailers
Remember, apparel should be fun and creative. Don't fall into the trap of just churning out widgets. Differentiate yourself by giving your customers helpful information to make their product better. Be the expert that they need you to be!