Features
What's Happening with Wovens?
Here's a look at what's trending for women and men in the woven category.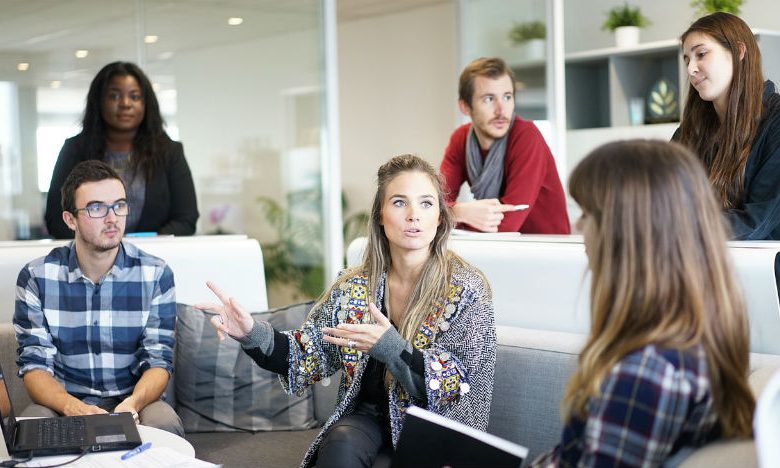 FOR WOMEN
The essential blouse makes professional dressing look effortless. The woven shirt for ladies has gone from the stiff, traditional menswear fabrication to a soft, woven crepe that handles embroidered or printed logos beautifully. The fabric's perfect weight makes it the best choice for year-round wear. That, along with its easy-care, non-iron properties, also makes it an ideal choice for business travel.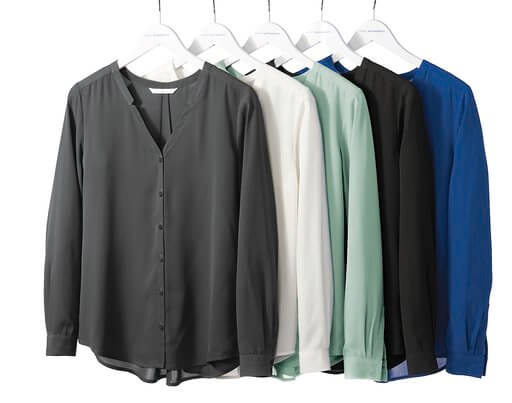 (All images courtesy SanMar)
Trending silhouettes for ladies include the tunic length and wrap blouse. Both elevate the classic uniform from have-to-wear to want-to-wear everyday styles. Whether worn under a polished blazer or over denim, the flattering fabrics and silhouettes are perfect for lunch meetings, post-work drinks, and everything in between.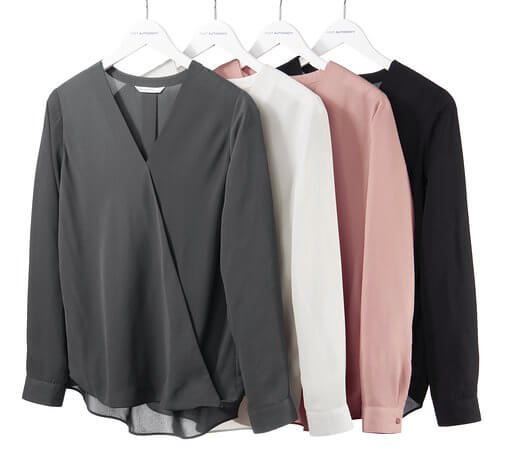 FOR MEN
Business casual is more than a passing trend. The ability to wear a woven shirt untucked and still look put together drives this new workplace norm. The trend of wearing your shirt untucked has become a men's uniform. The untucked version of a classic shirt offers a shorter length and a trimmer, cleaned up fit, adding a level of sophistication to a casual look. Found in a range of fabrications from solid oxfords to plaid patterns, the untucked shirt with its business casual vibe can be found everywhere from tech companies and restaurants to corporate workplaces.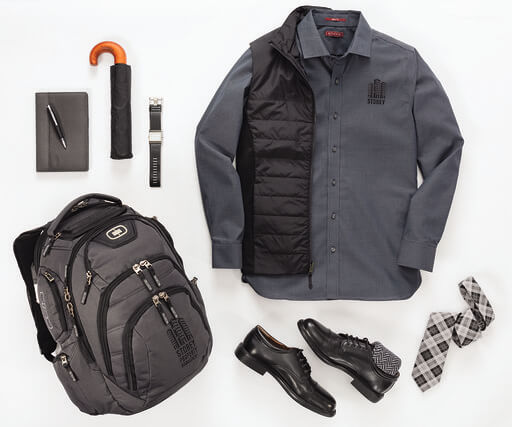 FOR BOTH
Stretch performance wovens are a key story in shirtings today. A blend of cotton and/or poly combined with stretch makes for a comfortable shirt that also performs. This category of performance workwear can include easy-care, quick dry properties, and odor control in addition to stretch. The look can remain traditional in styling, colors, and patterns or skew to the sporty side. Shirts in this category can be seen in a conventional office setting like financial institutions or even on the sidelines where staff need a bit more performance while still looking professional.