Features
Wedding Bells and Increased Sales
Here is a 101-level overview on how to sell to the wedding market from the April 2019 issue of A&E magazine. 
The wedding market is a multi-billion-dollar arena that employs an array of businesses from photographers to caterers, florists, and more. It can also be an opportunity to grow your sublimation business. The average cost of a wedding reached an all-time high of $33,391 according to a 2017 survey from The Knot 2016 Real Weddings Study, which surveyed 13,000 brides and grooms across the United States. Couples want their personalities to shine through, whether it includes religious or cultural aspects, in addition to personalized elements. Dye-sublimation is a great chance for short- and long-run products for the wedding market.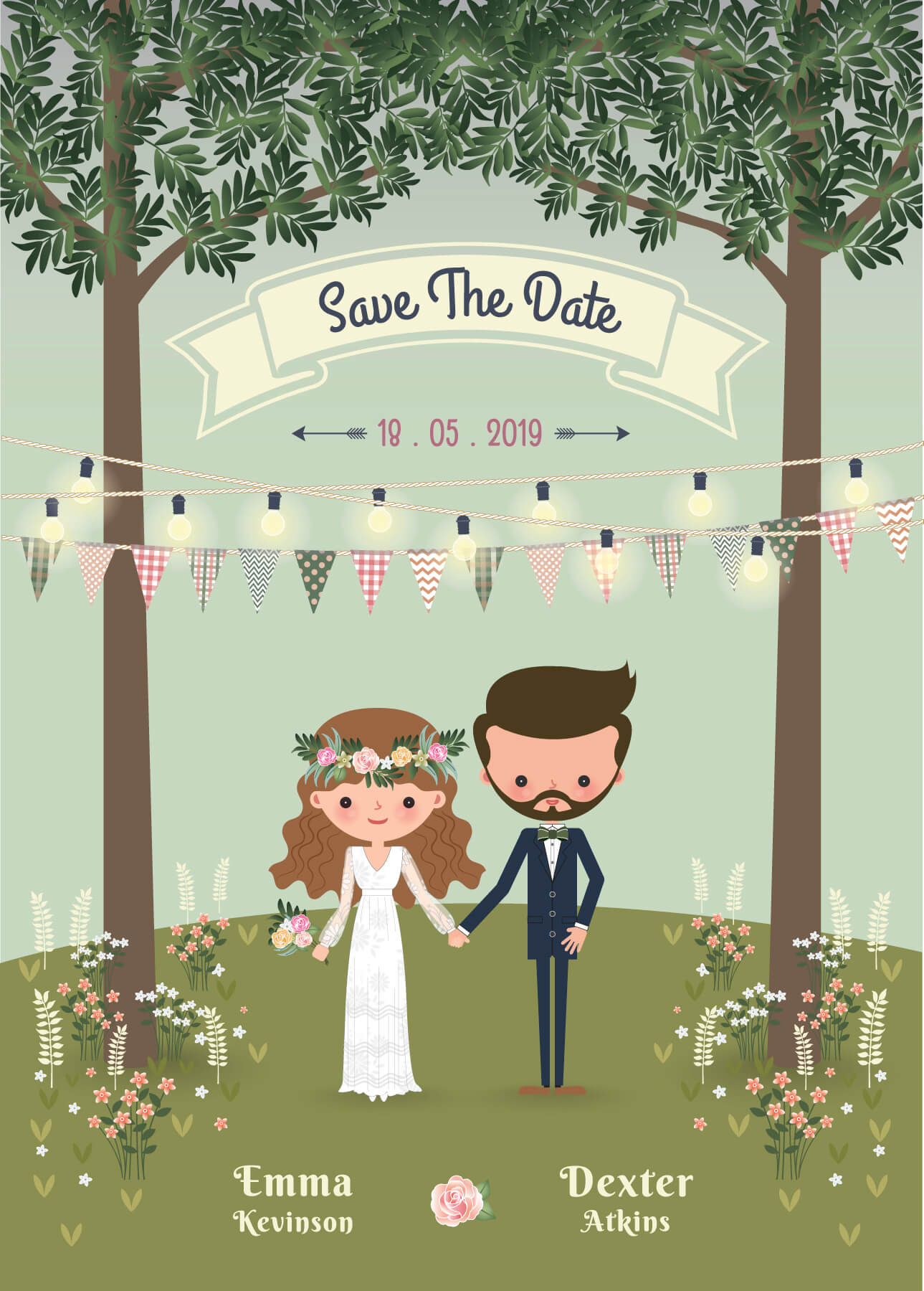 Couples want to put their own personality and twist on their wedding, which may include illustrations, maps, or other elements. (All images courtesy Jennifer Foy)
Network and Connect
Now that you are considering getting into the wedding market, here are some ways to start networking and connecting.
Start locally to connect with retailers who serve the wedding market already. This can include photographers, event spaces, caterers, bridal gown shops, flower/nursery shops, and bakeries that do weddings (cakes are not the only official dessert anymore). Call ahead to see when you can stop by for a few minutes. Let them know you aren't looking to sell to them but to be another resource for them to assist their brides and grooms. Be sure to bring wedding-themed samples and discuss why/how you can team up with them to help service the wedding couple. They may allow you to leave some fliers or samples at their facility or ask you to leave a few business cards.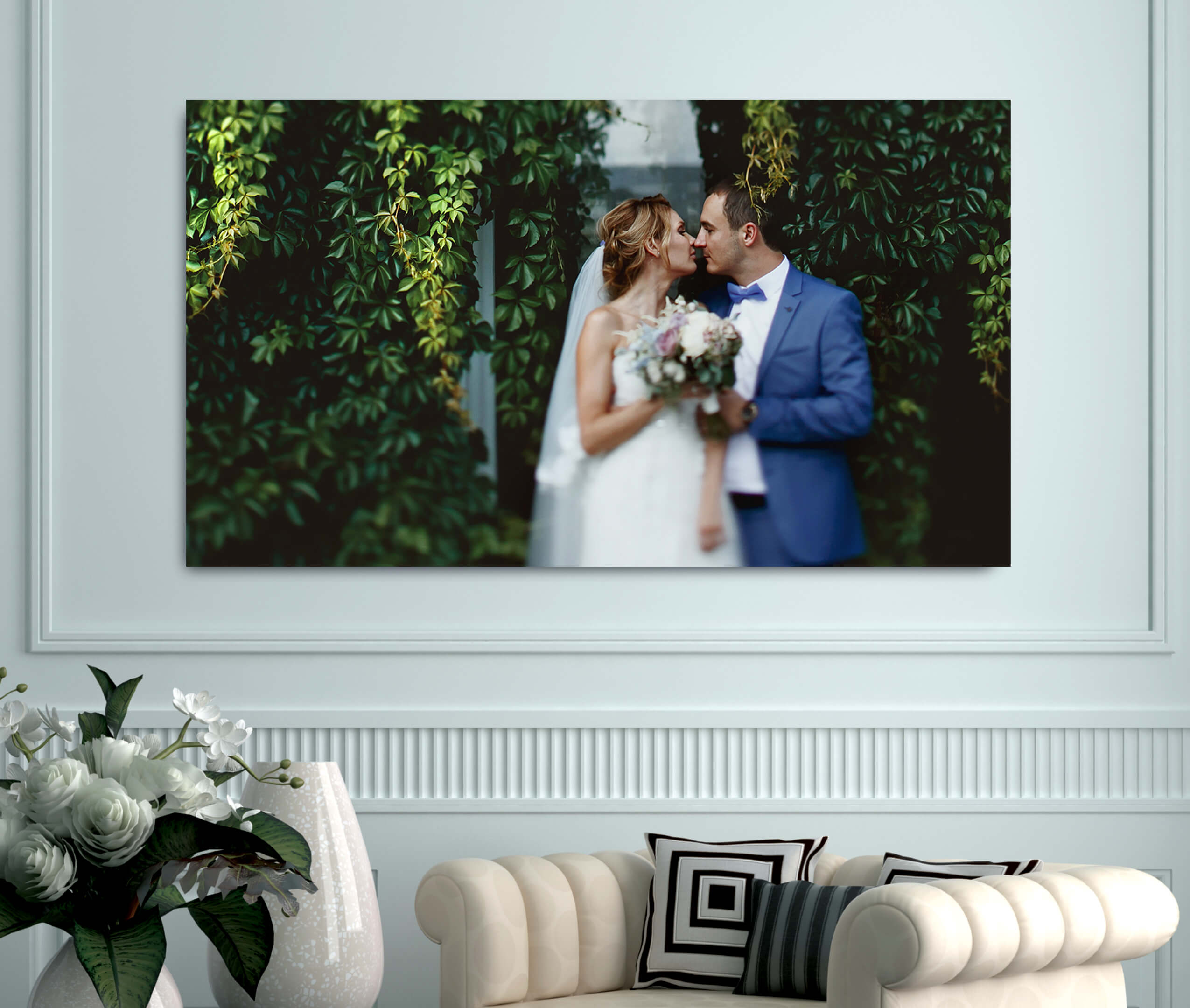 From large to small items, sublimation can be part of many stages of the wedding. Interacting with vendors, especially photographers, can be a big opportunity. 
Don't forget, they all need personalized products as well. Research wedding/bridal markets or fairs – these are typically at the beginning (after all the holiday engagements) and middle of the year. Purchase a small booth space and set up a table of your products. Be sure to have fliers or business cards to hand out and lots of samples. Vistaprint or your local printer can print some off for you to hand out.
When selling to the wedding market online, don't just consider in-person or your website, but also think about social media sites to promote your business as well as sites where you can promote and sell your goods, such as Etsy. Dye-sublimation may be printed with technology, but it is considered to be a handmade process by Etsy, according to the definitions online at the time of this writing. Research how to become a vendor on popular wedding sites like The Knot.com's marketplace, or look up ezines (electronic magazines) such as The Pretty Pear Bride.
When adding items to your website and digitally promoting, be sure to use keywords including "wedding" and "engagement" in the product titles as well as in the descriptions to help your website search and search engines such as Google find your products.
Perfect-Match Products
Think of gifts that are not only for the bride and groom, but also from the bride and groom for the wedding party, and party favors for the guests. Gifts can be personalized to include names or more general with a theme used at the wedding. For example, if it's in Florida then a tropical design might be used on the bag tags.
Popular sublimatable products to consider:
Keepsake boxes
Jewelry such as a necklace with a personalized charm (think monogram initials or the longitude and latitude of the wedding venue)
Blankets
Coasters for the newlyweds or used as a way to ask a bridesmaid to join the wedding party
Koozies
Mugs (with Mr. & Mrs. adorning it)
Wine stoppers
ChromaLuxe photo panels
Picture frames with a wedding saying or the couple's names
Bag tags (personalized for the newlyweds or a general design themed for all the guests)
If the wedding is near the holidays, an ornament is a popular gift. Another popular wedding item is a large photo panel on a table or easel with a photograph of the couple surrounded by a white or a light-colored pattern as a frame. On the digital frame, guests sign with a Sharpie/permanent marker.
Other items needed can include welcome or directional signage, table identifiers, etc. You can find some starter artwork geared towards a beach wedding on Unisub.com. Look for more wedding-themed artwork and trends to be added and updated throughout the year here to help you.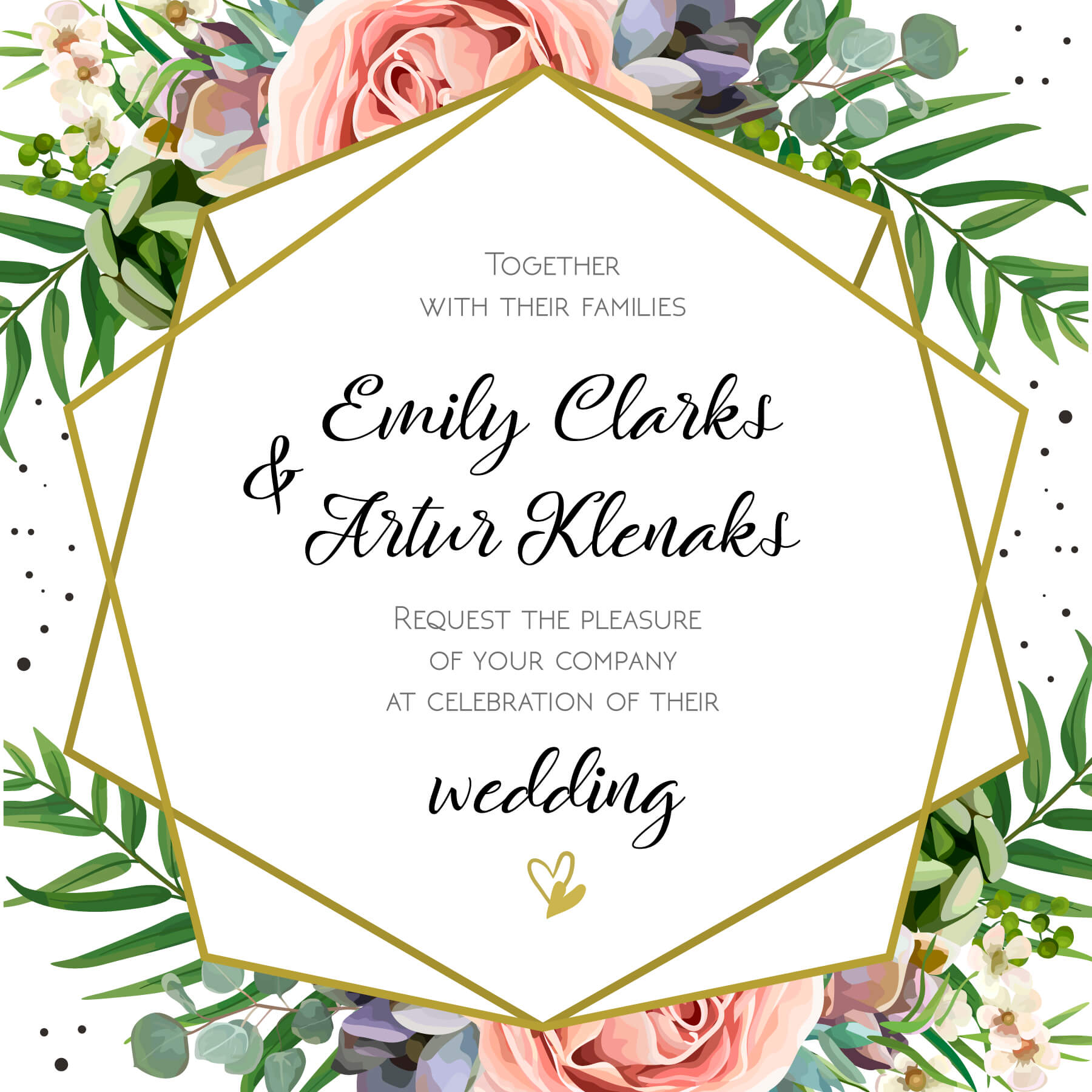 Pull color schemes and elements from the wedding invitation to use on décor/signage, gifts, etc.
Current trends for weddings include seasonal (such as floral for spring) as well as marking dates/places the couple met, became engaged, or are getting married. These markings can include longitude and latitude or the star map trend. Couples put the night sky (typically as a line art drawing) with the date they became engaged or their wedding date.
Whimsical, magical, and colorful are still big trends, which is ideal for sublimation. Travel- or Boho-themed, as well as beach glamour, remain popular. Think unconventional seating charts (garden stakes, anyone?); functional favors (such as bag tags); adding in textures of lace, marble, or leather to backgrounds; and ways the bride or groom can add a secret message that reflects their personality.
All About Personalization
The customer wants someone to work with them but may have a good idea of what they desire. The more you learn about the wedding market, the easier it becomes to figure out your boundaries and needs to better communicate with customers.
The wedding market may be a huge business, but it's all about personalizing for that one magical day. Your dye-sublimation business can be a great addition to help the bride and groom complete their day while you grow your business in a new market.