UV Printing Applications for Glass
Garner some ideas to expand what you offer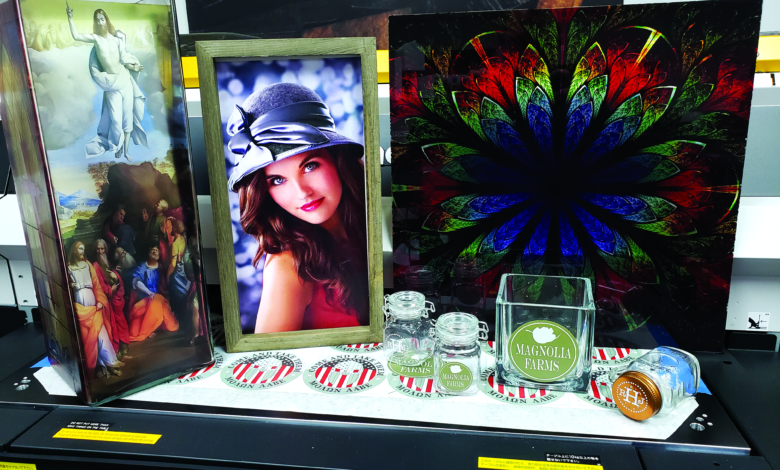 Glass printing is a great fit for UV. It can be used for awards, plaques, interior decoration, glass signs, industrial applications, Christmas ornaments, drinkware, photo gifts, and a variety of other applications. Let's go over a few great application fits and a few not-so-good application fits.
Great fit: glass awards, Christmas ornaments, photo gifts, vases, wine bottles, custom liquor bottles, candle holders, glass cabinets, wedding glasses, non-commercial drinkware, backlite, stained glass, ornamental glass, cubical glass dividers, restaurant décor, glass etch look, glass tabletops
Not a great fit: commercial drinkware, high-volume beverage holders such as beer bottles, outdoor glass
Learn more about UV printing glass.