Features
Using Stock Designs as a Jumping-Off Point
Learn how to get creative with stock embroidery designs.
Stock embroidery designs can be a great jumping-off point for customers who don't have a specific image in mind for their garments but have a desired look.
While corporate customers aren't likely to be in this category, there are many audiences for whom stock designs make a great deal of sense. In my career, some of the most prevalent are outdoor enthusiasts, sports clubs, car enthusiasts, and generally those looking for gifts to give friends and family. More often than not, they have an animal, landscape, or symbol as the only guideline.  If you consider fonts/typefaces as stock, which I certainly do, this also includes customers who want personalization and ropes in monogram lovers.
Getting creative with stock designs can be easier than you think! Here are five things you can do with/to stock designs to make the designs or the presentation more of a custom affair.
PAIR THEM WITH TYPE
This is the classic no-brainer. Adding type above or below a stock design is the usual way to handle stock designs. That said, allowing the text atop the design, part of the design, or occluded by the design may tie the piece together. A simple, satin-stitch text drop is often light enough to drop over a filled element in a design, provided it's not already stacked with multiple layers of stitching.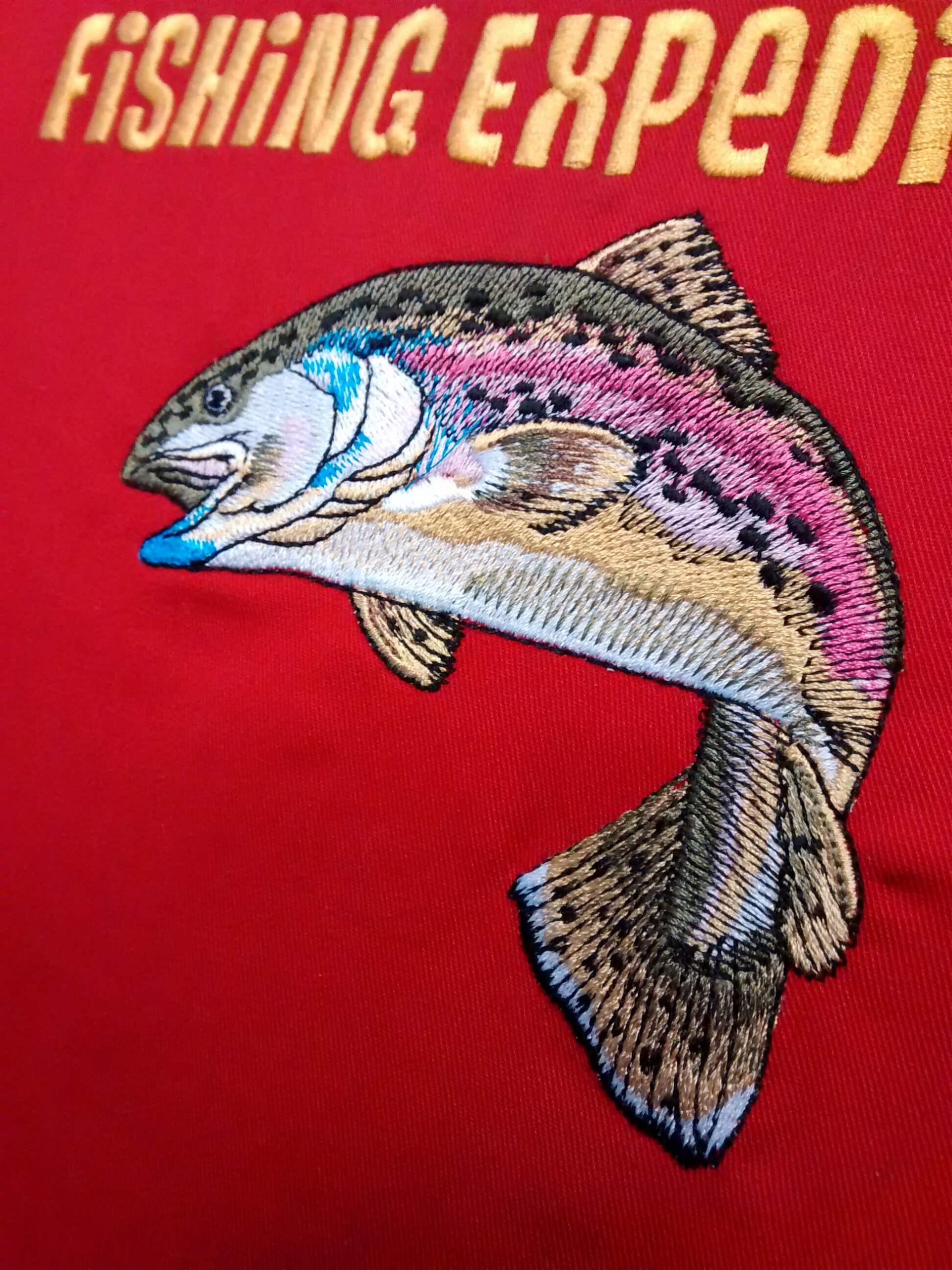 CHANGE THE THREAD
Without updating the design, you can add/exchange threads of the same weight to alter the overall look. With minimal effort, you can change color and sheen. Moreover, if you use thick or thin threads, you may be able to resize a design without alteration. For instance, a standard design digitized for 40-weight thread can usually be reduced by about 25 percent and run unaltered with all 60-weight thread and the appropriate needle.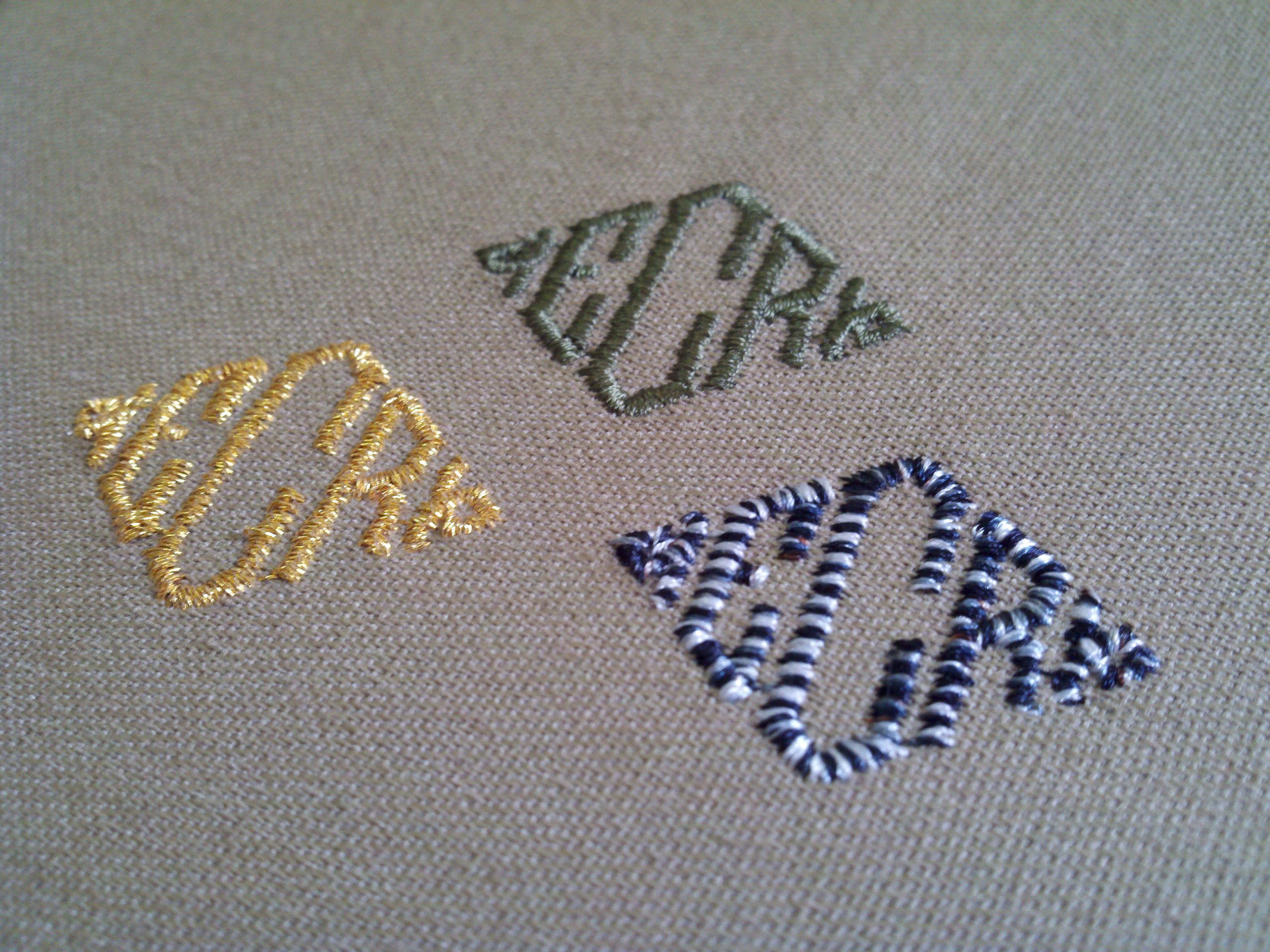 COMBINE DESIGNS
There's no reason you can't use more than one design. Though it won't likely be as efficient as a custom piece, you can combine multiple stock designs into one compelling piece. That said, any designs can be combined, mainly if your software can remove overlapping areas intelligently. Even without overlapping, designs can be used to create frames or accents around other elements with ease. Play with orientation, rotation, and combinations to make something new.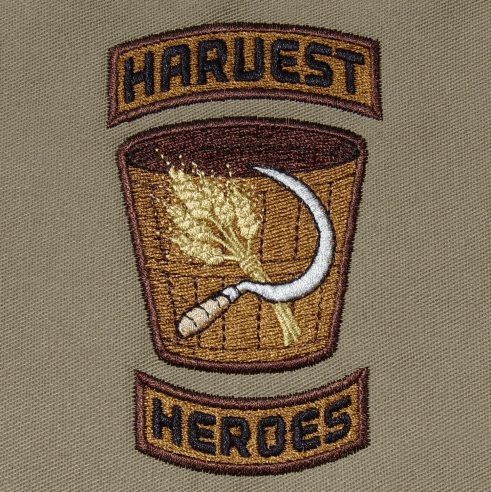 REUSE DISCRETE DESIGN ELEMENTS
You may be able to pull apart your design elements and reuse or combine elements to create a new treatment. This is particularly true if you have editing software and your design is given to you in a 'working file' format that has the original digitized shapes.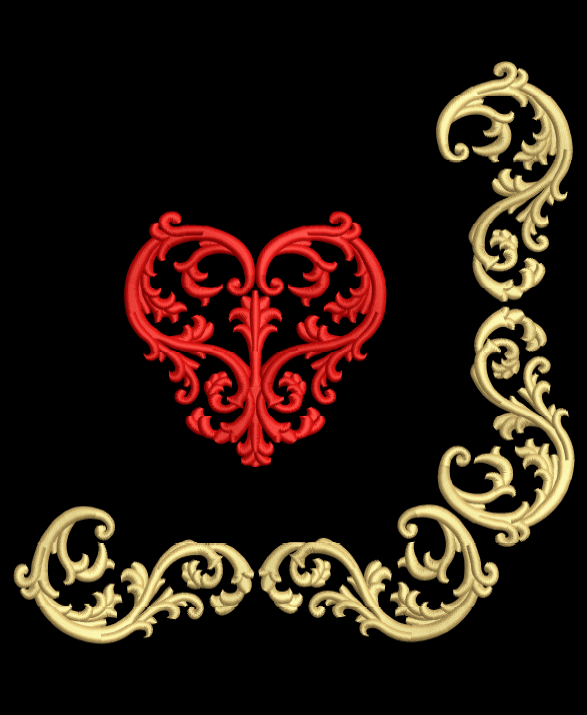 MAKE A PATCH
Add placement and border elements to create a free-standing patch from any stock design. Combine stock, text, and your patch border shape to create an entirely new look and a useful, non-sized item that can be used to decorate almost anything.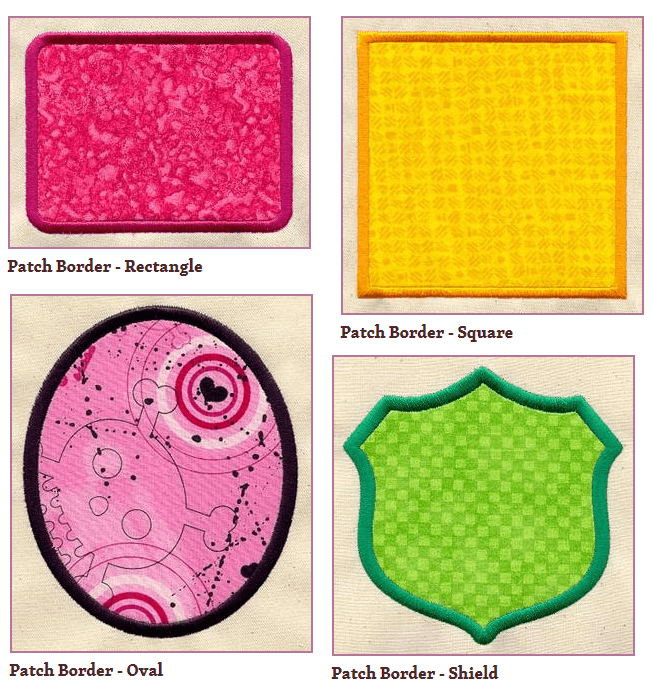 There's no limit to what you can do with stock designs, except your imagination. Though stock options are excellent to kickstart that indecisive customer, it can also be the perfect thing to add accents, event-specific, seasonal, or holiday imagery to standard logowear or provide framing for other custom designs.
Don't count stock out, even if you are a fan of totally bespoke embroidery like me. In the right context, a ready-made design can be much more than it seems at first sight.