Features
Uses for Silicone Inks
Find out what they're good for and how to use them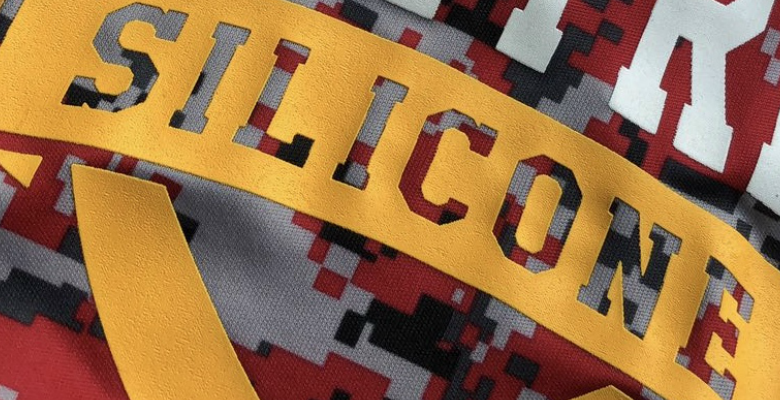 Performance apparel offers big business to an otherwise stagnant textile industry. Companies like Nike are cashing in on innovations in performance fabrics, taking in more than $39 billion in 2019 alone. With a portion of the market that big, it needs well-performing inks. That's where silicone comes in.
The elasticity and durability of silicone ink makes it suitable for printing on polyester, nylon, and blends. Dye migration, a big problem for polyester garments, is controlled with silicone inks due to its low curability. Another thing to keep in mind about silicone inks is that they're a "set and forget" kind of ink, meaning once cured, it's there for good.
You must mix silicone inks with a catalyst to cure. Generally speaking, mix the ink well with a catalyst at 4-5% by weight. Reducers and thickeners can be used to adjust viscosity. Use pigments according to the manufacturer's suggestions. Different types of bases are available depending on the finish you want.
By and large, silicone inks print similar to plastisol inks but have handling techniques similar to water-based inks. They are often used in spot-color printing but are for a variety of formats. You can use standard screens and emulsions with silicone inks. Dual-cure emulsions are not needed because silicone inks are solvent-less. Typical mesh counts suitable for silicone printing range anywhere from 86-305, although a finer mesh results in a smoother finish. Printing a thicker ink film will increase the stretch for high elasticity fabrics.
Performance apparel shows no signs of slowing down any time soon, and silicone inks are a great addition to any shop.