Features
UPDATE: Marco Awards Group Acquisition of Freeman Products Worldwide
Information on where to find products and who to contact with questions.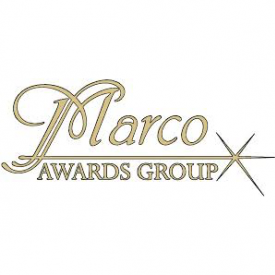 Earlier this year, Marco Awards Group announced its acquisition of Freeman Products Worldwide. At that time, the integration of Freeman products, including its line of figurines and metal sports figures, was announced as ongoing according to Cathy Garcia, marketing manager. As the integration has progressed, the company wants to make sure its customers know where to find products.
Currently, Marco is continuing to add a variety of Freeman products and is already stocking many of them at selected locations. According to Garcia, those locations include Orange, California; Chicago, Illinois; Atlanta, Georgia; Dallas, Texas; and South Windsor, Connecticut; and they are available nationally. "As we receive inventory (volume), we will expand the warehouses through the first quarter of 2019," she states.
Garcia also notes that Marco is working to make the transition as easy as possible for customers. "All Freeman products brought into stock will carry the original Freeman part number," she explains. In addition, the Freeman product offering will be highlighted in the Marco 2019 Big Book, which will be released January 1st, 2019. "There should be little or no discontinuation of any Freeman products," Garcia asserts. "Marco customers can go to Storefront, Marco's online order system, and check availability anytime using the Freeman part number. Customers should also note the new Freeman section on Storefront."
If you have any questions about Freeman products, please contact Freeman Transition Manager Gregory Kolenut at [email protected].
For further information about Marco, contact Marketing Manager Cathy Garcia at [email protected].