Features
United Industries Thanks … Its Competition!
Entering the final month of the year, United suffered a huge blow at its headquarters. 3A Composites stepped in to help.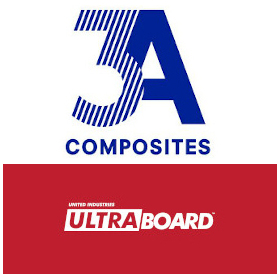 On its website, Bentonville, Arkansas-based United Industries, the U.S. manufacturer of UltraBoard foam core boards and aluminum composite substrates for printing, photographic and graphic arts, has posted a public "thank you" to Davidson, North Carolina-based rigid substrate manufacturer 3A Composites USA, a company that is normally a direct competitor of United.
In a blog posting titled, "Thank You 3A Composites!", United's president, Mark Ferm, writes that in early December, his company experienced a massive fire in the back lot of its Bentonville manufacturing plant. The fire damaged silos containing polystyrene pellets it uses to produce its foam core products, therefore threatening to severely delay production. The company was left scrambling to find a temporary resource for its raw materials.
"Where did we go?" Ferm writes. "To the competition.
"In a truly selfless act and without hesitation, 3A Composites was willing to provide material resources until we were back on our feet again. Their kindness and humanity has helped us immensely, and reminds us of what is at the core of a corporation-its people. 3A Composite's kindness has protected our production volumes as well as the security of nearly 200 American jobs, and everyone here at United Industries UltraBoard cannot thank them enough."
He goes on to say that cleanup and the reconstruction of the storage silos is underway, and the company expects to be back up to normal production volume within a short period of time.
"Again, we thank 3A Composites for their courtesy and compassion during our time of need," Ferm writes.