Features
UNC Chapel Hill Selects HanesBrands as Primary Licensed Apparel Partner
The University of North Carolina at Chapel Hill (UNC-Chapel Hill) selects HanesBrands as the university's primary licensee for apparel products.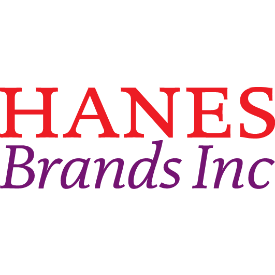 WINSTON-SALEM, N.C.-The University of North Carolina at Chapel Hill (UNC-Chapel Hill) selects HanesBrands as the university's primary licensee for apparel products. Hanes says the decision comes after a "thorough analysis of its licensed apparel program and review of opportunities to best serve its fans and consumers," by the school.
The new agreement, executed in collaboration with its exclusive trademark licensing agent, IMG College Licensing, covers UNC-branded men's, women's, youth, and infant/toddler apparel across all retail channels. Hanes says the deal also ensures the university has more control over the supply chain as well as "stability in licensing income" for the next 10 years.
In addition to the new agreement with Hanes, UNC-Chapel Hill continues its partnership with Nike and the Jordan Brand as exclusive suppliers of uniforms for the university's athletic teams, coaches, and staff, as well as licensed fan apparel. Hanes says that the two entities will also continue to work with IMG College Licensing to use the company's proprietary data "to identify additional best-in-class licensees in select product categories that can help ensure a broad and diverse selection of merchandise for Tar Heels fans and consumers."
"Carolina's Trademarks and Licensing office strives to deliver the highest quality, responsibly made products to our consumers, while generating revenue for student scholarships," says Derek Lochbaum, Director, UNC Office of Trademarks and Licensing. "We selected HanesBrands as a partner to help us accomplish these goals."
The new agreement provides a minimum guarantee that ensures the university more than 40 percent growth in apparel royalties. Under the new partnership, HanesBrands supports UNC-Chapel Hill in its effort to develop, grow, and market university-branded product through IMG College's innovative, customized marketing programs that connect and engage Carolina's consumers across the globe. Additionally, the company will support UNC-Chapel Hill's Three Zeros Environmental Initiative, which advances environmental goals on campus.
"We're very pleased to be named the primary licensed apparel partner for the University of North Carolina at Chapel Hill and are ready to help our home-state university take its apparel program to the next level," says John Fryer, president of Sports Apparel at HanesBrands. "More than three decades of working with Carolina, not to mention the many passionate Tar Heel alumni among our ranks, gives us an edge on delivering the best possible apparel program for the school's fans around the world. And, as an organization that operates with corporate responsibility at its core, we are looking forward to being an engaged partner in the school's scholarship and environmental responsibility initiatives."
The agreement comes as the newest licensing deal for Hanes. Earlier this month the company announced exclusive agreements for other affiliations such as the NCAA and the University of Cincinnati.
For more information, visit https://newsroom.hanesbrands.com.