Features
Two New Companies Achieve SGP Printer Certification
To earn SGP certification print shops must be taking a comprehensive, multi-pronged approach to its sustainability efforts.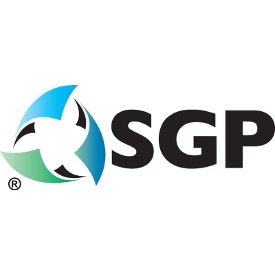 The Sayville, New York-based Sustainable Green Printing Partnership, a nonprofit organization that provides sustainability certification in the graphics communication industry, announces that two new companies have been certified as SGP printers.
Vero Beach, Florida-based Boston Barricade is a company that caters primarily to the retail construction industry by producing modular, temporary enclosure panels that are customized with the graphics and/or logo of the customers' choosing.
"Our top priority has always been to provide the best customer experience," says Bob Putnam, CEO. "SGP places Boston Barricade ahead of the curve as a top print service provider and ensures that we will remain that way through continual improvement and sustainability."
The company says that since applying to the SGP program, Boston Barricade has reduced its overall energy use by 10 percent through sustainable practices. This year, the company says, it will be taking a stronger approach to waste reduction and analyze circular economic workflows as a continual improvement project, the company says.
"The future relationship between Boston Barricade and the SGP Community is limitless due to the nature of an ever-evolving industry," adds Putnam. "Our duty to remain persistent in sustainable practices is our best safeguard in keeping our position parallel with shifts in industry. If we are sustainable, we will not only continue to thrive as a business but continue to be successful in our pursuit of the welfare of people, profit, and planet for generations to come."
The other newest company to achieve SGP certification is the Bedford, Virginia, location of the Minnesota-based Smyth Companies. The company itself received its first sustainability certification in 2009, making a commitment to itself and its customers to protect the health of the earth's natural environment and conserve its energy resources. The SGP's multi-attribute, comprehensive certification was a natural progression and a significant next step for Smyth, the company says.
Unlike its first certification a decade ago, the SGP certification fully encompasses the company's production and office practices along with proven methodology specifically developed for the printing industry.
"Being good stewards of our resources is good for business, but more importantly it is boundless for the environment, our customers, employees and our communities," says Scott Fisher, Smyth's president. "Our philosophy is to leave our surroundings in a better place than we found them. We look forward to enhancing sustainability as part of our continuous improvement plan and adopting the mandatory best practices SGP has developed for the printing industry."
Smyth-Bedford says that during 2020, it will be looking for new opportunities to make positive environmental influences in its community and improve the health and safety for its employees. Locally, as part of its public outreach, its workforce will continue to participate in community waste clean-up and beautification activities for the Bedford area.
The company adds that it is pursuing certification at some of its other locations, as well.