Features
Turbo Images Wins Best of Canada Sign Industry Award for Kobe Bryant Tribute
Turbo Images, a fleet vehicle graphics provider, was recently nominated in the Best of Canada's Sign Industry (BOCSI) awards for the first time. The results are in, and the company won the BOCSI for Vehicle Graphics for its Kobe Bryant tribute wrap.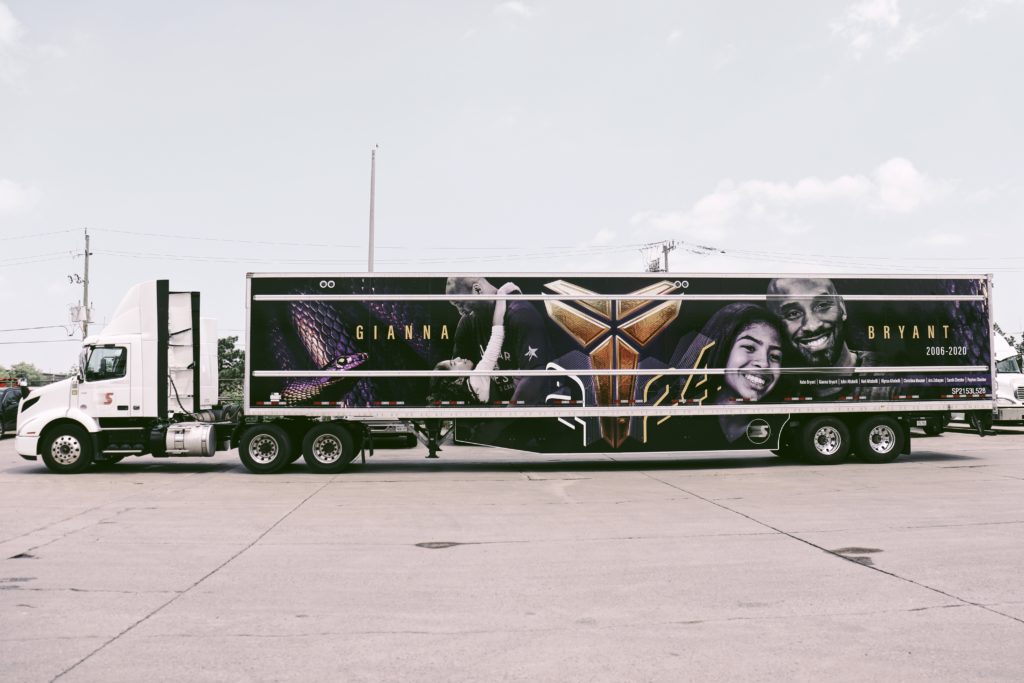 "We won not because we were trying to win an award, but because we put our hearts into doing a project we believed in. And this award is yet another testament to the incredible power of vehicle graphics," says the company. "It means so much because this recognition spreads awareness of our vision and commitment even further."
On Jan. 26, 2020, the nation was devastated by the loss of Kobe, his daughter Gianna, along with seven others in a helicopter crash.
Turbo Images says the tribute wrap was meant to serve as a reminder to "spread love, and appreciate each day, just as Kobe Bryant did."
To honor Kobe's passion, determination, and impact on sports, Turbo Images' sister company Turbo Studio teamed up with Speedy Transport, who provided the trailer and co-design work, to create the moving tribute.
"The impact was evident before the truck even left our Mississauga facility after installation," states the company in a blog post. "People stopped their cars to get out and take photos. Now, everywhere the trailer goes, it's getting the same reaction."