Try This: UV Print Metallic Products
Tap into previously untapped markets with metallic prints.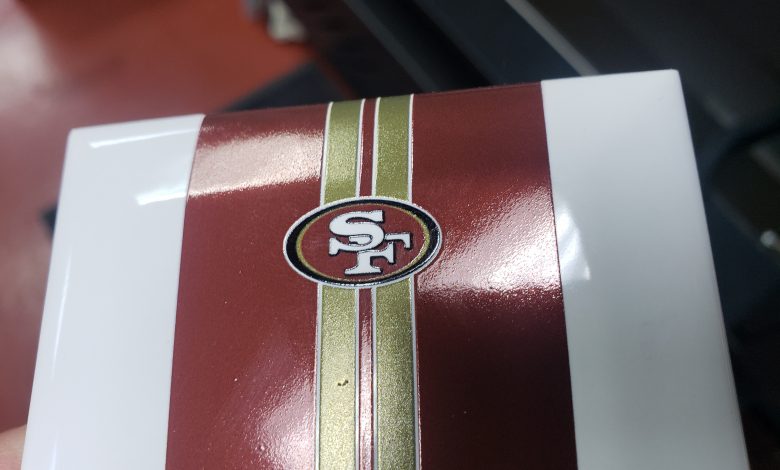 UV printing continues to evolve into previously untapped markets. The metallic application is new with potential for the awards and personalization market. As most of you already enjoy the UV print market and its limitless opportunities, printer manufacturers offer a new weapon to add to your arsenal. Newer UV printers on the market have the ability to print real metallic silver. When you add the transparent ink on top of the metallic, you can print unlimited metallic colors. Here is how it's done.
Tools needed:
Photoshop
Mimaki Rasterlink 6*
Mimaki UJF 7151, or an equivalent UV-LED printer
*Note: Mimaki Rasterlink 6 is used in this example, but an equivalent software from another manufacturer can also be used.
Step 1: Setup the artwork
Bring your vector print file into the RIP software. Once you get the file into Mimaki Rasterlink, make a special plate using silver metallic (this is just like making a clear, white, or primer plate).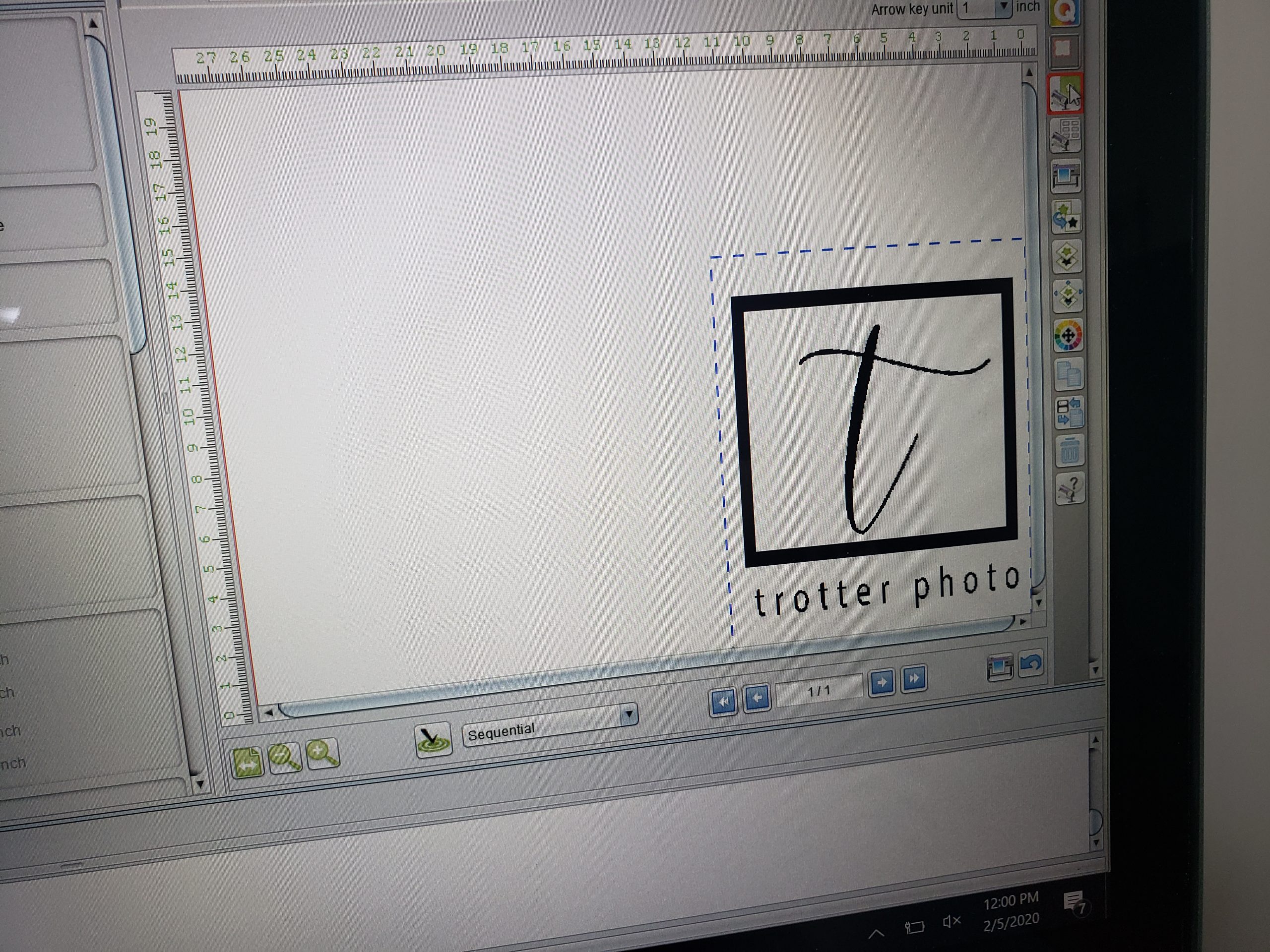 (All images courtesy Steve Weist)
With this image, you can see we have imported a black image that we are going to use to make our special plate of metallic ink. This Image needs to be a clean vector file.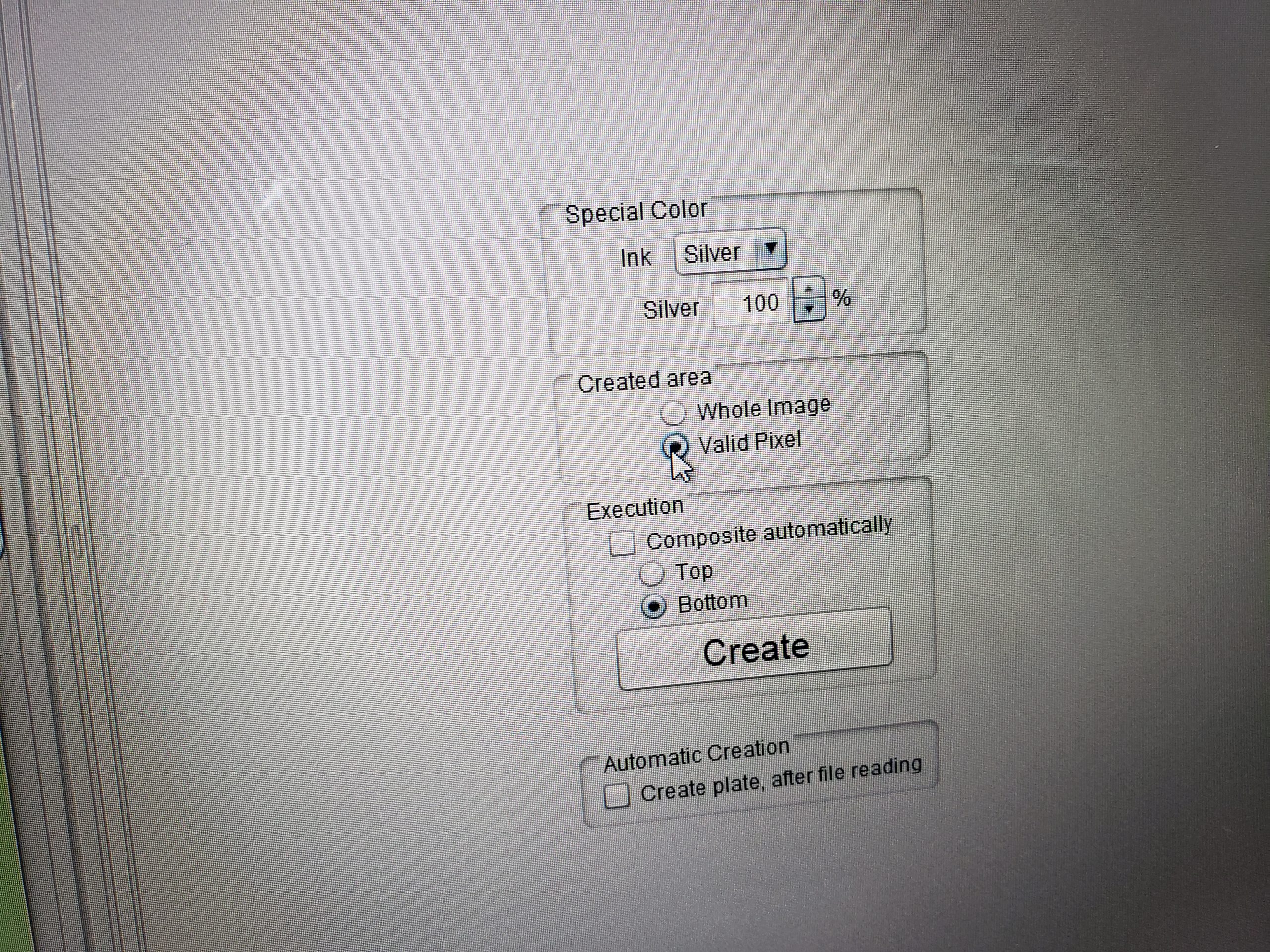 Here we are using the special plate feature to turn our black vector image into a metallic plate. Select Valid Pixel if you want just the logo to be metallic, rather than the whole square image.
Step 2: Prepare to print
Once this plate is made, you need to determine if you want the metallic matte or glossy – I prefer the glossy metallic look.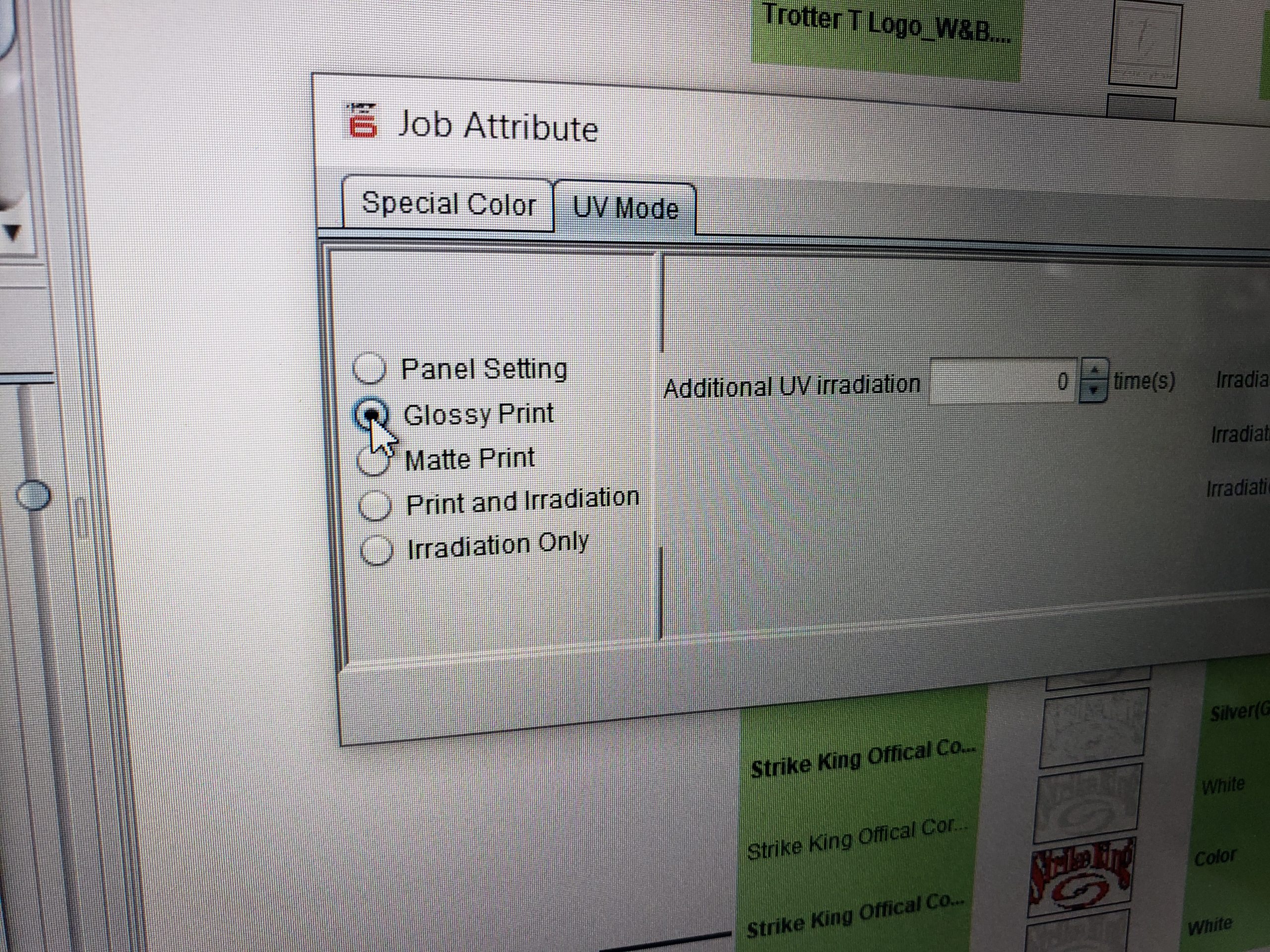 With the Mimaki 7151, the metallic ink is controlled the same way as clear inks – you can determine if you want glossy metallic or matte metallic images.
Step 3: Print the metallic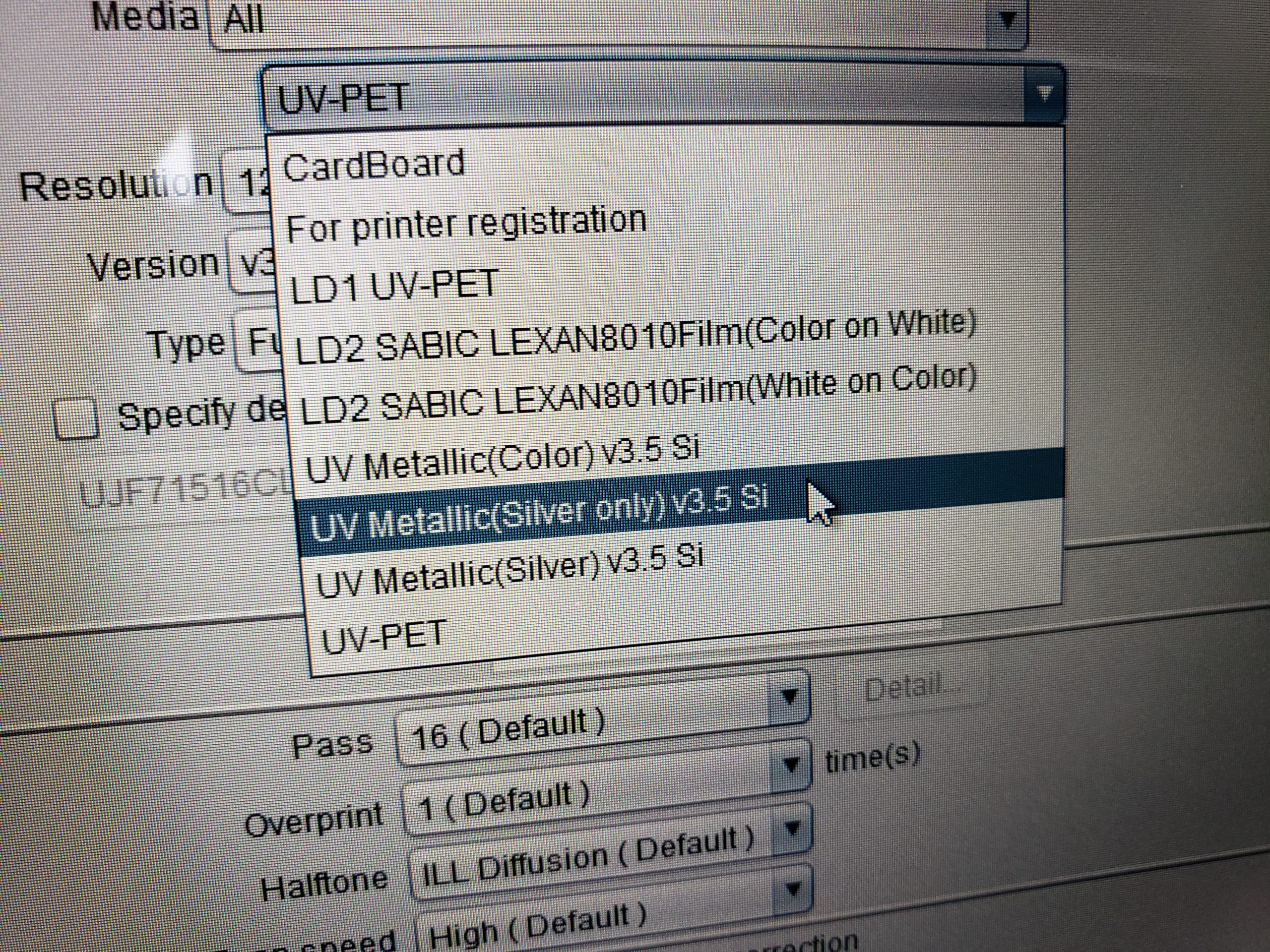 Now you are ready to print high-margin UV metallics. Choose the correct metallic print profile to ensure you get the mirror effect that you are looking for.
The metallic can be jetted down raw silver or any metallic color your customer requires. As you can tell with the "Strike King" logo, we have metallic red trimmed in raw silver. This is a great look that your customer may have not seen before.